SuSE and Ximian forge Linux pact
SuSE Linux has struck a partnership deal with Ximian that will see SuSE selling Ximian's integration and management product.
This Article Covers
RELATED TOPICS
SuSE Linux has struck a partnership deal with Ximian that will see SuSE selling Ximian's integration and management product.
Under the terms of the deal, which aims to lower the costs associated with deploying Linux in the enterprise, SuSE will resell Ximian's Red Carpet Enterprise, a product designed to allow corporate users to deploy and manage software centrally both on servers and desktop systems. SuSE will also sell the Ximian Connector that helps integrate Ximian's Evolution groupware suite with the SuSE Linux Openexchange server.

Download this free guide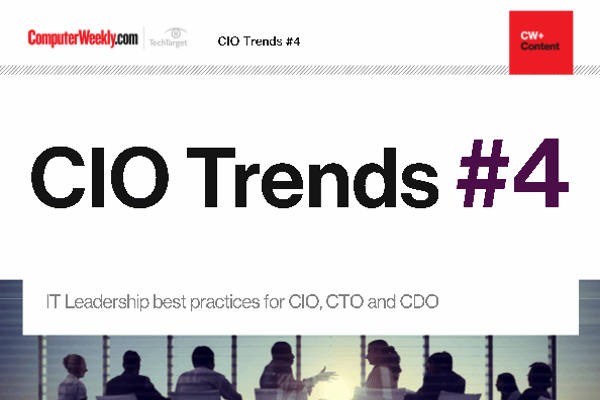 Stay on top of your game
Read about the latest trends and priorities of IT leaders: how to prepare for GDPR, make use of blockchain, transfer lessons from other sectors and become a hybrid IT and digital leader.
By submitting your personal information, you agree that TechTarget and its partners may contact you regarding relevant content, products and special offers.
You also agree that your personal information may be transferred and processed in the United States, and that you have read and agree to the Terms of Use and the Privacy Policy.
Officials from both companies said the agreement allowed them to pursue opportunities to collaborate on future Linux desktop products that would use Ximian's desktop technologies. Officials from both companies declined to outline what those opportunities might be.
Ximian's Red Carpet Enterprise lets administrators automatically control and update software standards on groups of systems running SuSE Linux, SuSE Linux Enterprise Server, and SuSE Linux Office Desktop. Users of SuSE Linux Openexchange Server can install Ximian's Connector to deploy a more complete Linux-based client and server solution which, both companies claimed, would be significantly less expensive than the competitive offerings of Microsoft and Lotus.
"With Ximian's Evolution and Connector products, I think our customers can find a richer client experience that they need to deploy an all-Linux collaboration solution that is centered around our Openexchange server,'' said Rafael Laguna, vice president of marketing for SuSE Linux.
SuSE will offer its users Red Carpet Enterprise sometime this spring as part of its SuSE Linux Enterprise Deployment and Administration Option pack. This summer, SuSE will begin shipping the Ximian Evolution and Connector products bundled with its Openexchange Server.
Openexchange is priced at $1,250 (£791) for unlimited e-mail accounts and includes 10 calendar and collaboration accounts. Additional collaboration accounts begin at $50 per user.