Study warns e-gov take-up will remain low for 10 years
Take-up of local government online services will remain low for at least the next 10 years, according to a study by research firm...

Download this free guide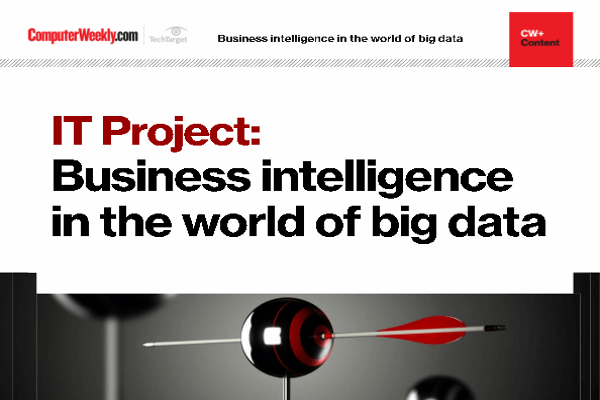 "Business intelligence is very much a priority for corporate IT"
Find out why business intelligence remains on top of 2016/2017 IT priorities and get access to some great case studies
By submitting your personal information, you agree that TechTarget and its partners may contact you regarding relevant content, products and special offers.
You also agree that your personal information may be transferred and processed in the United States, and that you have read and agree to the Terms of Use and the Privacy Policy.

Take-up of local government online services will remain low for at least the next 10 years, according to a study by research firm ICM, raising questions of how valuable the systems will be to the public.



The research, which is based on interviews with 1,000 adults, revealed that only 7% of the UK population have contacted their local council using online services over the past 12 months. This is in comparison to the 46% who used the telephone.

The findings suggest that even if councils meet the government's 2005 target for making services available electronically, take-up will still be poor.

Mark Westaby, director of marketing consultancy Portfolio Communications, which commissioned the research, warned that education would be key in encouraging local communities to use councils' online services.

He said, "It will be vital for government not only to ensure that online services are available, but also that local communities are educated about the benefits of using them and are fully incentivised to do so."

The study revealed a stark contrast in the attitudes of different generations toe-government. It found that more than 40% of 18- to 34-year-olds would prefer to use the internet for getting information from local government, compared to about 20% of 35- to 54-year-olds and just 10% of people over 55.

Despite the research findings, Kate Mountain, chief executive of the local government IT managers group Socitm, predicts that public take-up of online services will receive a boost through technologies such as digital TV. "Things may change as confidence builds gradually in the use of the likes of digital TV and Freeview," she said.

Older people were coming to terms with the use of digital TV in a way that they might not have done with a PC, she added.

A spokeswoman for the Office of the Deputy Prime Minister said the govern-ment requires councils toe-enable their delivery of services in ways that customers will use.

"Most contact with local authorities is made at present by telephone, and authorities expect this to remain the preferred option - e-enablement will support and improve such contact, by, for example, joining up the authority's information sources and facilitating a one-stop shop approach to service delivery," she said.
Read more on IT innovation, research and development