Los Alamos lab gets $6m Linux supercomputer
A Linux supercomputer worth $6m (£3.9m) is being built for the Los Alamos National Laboratory to run unclassified analyses and...
This Article Covers
RELATED TOPICS

Download this free guide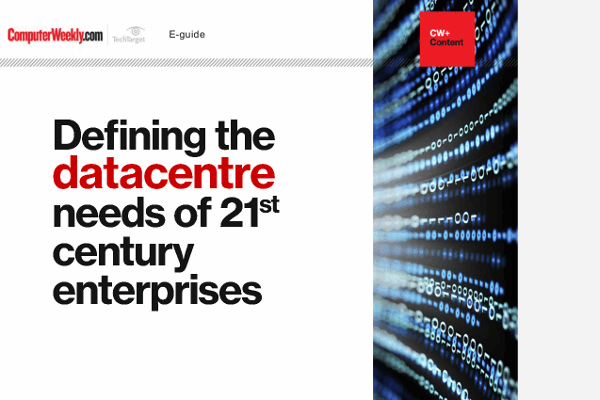 Defining the datacentre needs of 21st century enterprises
A collection of our most popular articles on datacentre management, including: Cloud vs. Colocation: Why both make sense for the enterprise right now; AWS at 10: How the cloud giant shook up enterprise IT and Life on the edge: The benefits of using micro datacenters
By submitting your email address, you agree to receive emails regarding relevant topic offers from TechTarget and its partners. You can withdraw your consent at any time. Contact TechTarget at 275 Grove Street, Newton, MA.
You also agree that your personal information may be transferred and processed in the United States, and that you have read and agree to the Terms of Use and the Privacy Policy.

A Linux supercomputer worth $6m (£3.9m) is being built for the Los Alamos National Laboratory to run unclassified analyses and nuclear weapons simulations.



Among the key features of the system is that it is being constructed without internal storage discs to increase reliability and reduce the number of moving parts inside the machine.

The machine, The Science Appliance, is being built by hardware vendor Linux NetworX, using 2,048 processors and more than 30Gbytes of memory.

The machine will be used to crunch numbers as part of massive calculations for unclassified weapons simulations and other work, said Jim Danneskiold, a spokesman for the lab.

The technology involved in creating this Linux supercomputer is seen as a model that could later be used to build powerful, high-security Linux supercomputer clusters that could perform classified work on nuclear weapons and related simulations, he added.

Scientists will use the Science Appliance to run non-classified analyses on molecular dynamics and other investigations.

When delivered by the end of this year, the cluster is expected to be one of the five fastest supercomputers in the world, pumping out 10 trillion operations per second, according to LinuxNetworX.

The Linux NetworX Evolocity cluster will also incorporate LinuxBIOS, an open source BIOS alternative developed by Los Alamos with Linux NetworX and others. LinuxBIOS replaces the proprietary BIOS with an open source BIOS that incorporates the Linux kernel, making the cluster easier to install and manage. By using LinuxBIOS, the machine will have an extremely fast boot time and other benefits.

Clark Roundy, vice-president of marketing at LinuxNetworX, said leaving out storage drives in the nodes boosts the machine's reliability, reduces internal heat build-up and makes it easier to service. When needed, drives will be available using network-attached storage configurations. Calculations are stored in the massive amounts of memory in the machine when it is in use.

The machine is running Los Alamos' own version of Linux, which is based on the kernel from Red Hat Linux.

The experimental cluster system will give Los Alamos researchers opportunities to improve the open source software environment, parallel file systems and ancillary operating system software to prepare for future classified supercomputers.

The Los Alamos National Laboratory is operated by the University of California for the National Nuclear Security Administration (NNSA) of the US Department of Energy and works in partnership with the NNSA's Sandia and Lawrence Livermore national laboratories. Los Alamos is used to ensure the safety and reliability of the US nuclear stockpile and for solving problems related to energy, environment, infrastructure, health and national security concerns.