Six steps to roll-out success
Large-scale package implementations are among the most challenging tasks facing IT leaders. Here are some simple rules for...

Download this free guide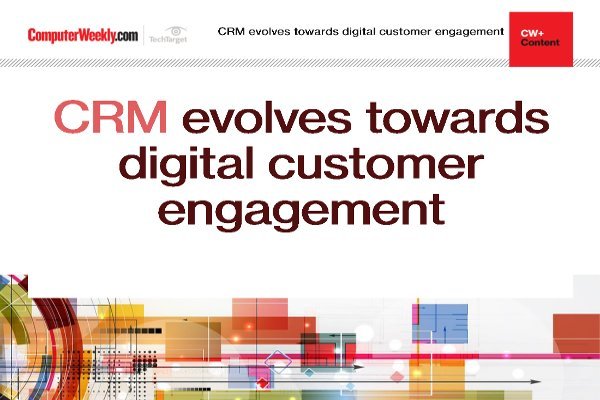 Enhancing digital customer engagement with CRM
Learn about customer relationship management has evolved towards engaging with customers through every channel, with digital at the forefront.

By submitting your personal information, you agree that TechTarget and its partners may contact you regarding relevant content, products and special offers.

You also agree that your personal information may be transferred and processed in the United States, and that you have read and agree to the Terms of Use and the Privacy Policy.

Large-scale package implementations are among the most challenging tasks facing IT leaders. Here are some simple rules for getting it right



First, a shocking statistic: 65% to 70% of all IT implementation projects fail to produce the benefits expected. Today, with the spotlight relentlessly on return on investment, companies simply cannot afford to let that happen.

Shying away from package implementation is certainly not the answer. For companies with fragmented legacy systems or integrated systems that are showing their age, upgrading to cutting-edge business processes is critical to competitiveness.

To avoid the pitfalls of package implementation, and ensure targets are met:

Set clear, measurable, business objectives at the outset. Do not leave room for misinterpretation. Cut out all ambiguity, and ensure that benefits-measurement and tracking mechanisms are put in place from the start
Ensure that explicit responsibility for the project lies with a single individual at the top of your organisation. His or her reward should be dependent on the degree of success of the implementation. He or she needs a clear mandate to drive the project and the resources to deliver it
Focus on business change - not just on technology. Many firms make the mistake of treating package implementations exclusively as a technology issue. They will change the way you do business, and must be led by business objectives. This change process needs to be effectively managed. You may need, for example, to adapt reward mechanisms, roles, responsibilities, and reporting structures
Define, in detail, the business processes you want to set up. Then establish how to use the technology to enable them. Ironing out problems and building consensus at this stage is essential for a successful implementation
Remember that effective programme management is critical to keeping things on track. A web-based project tracking system, accessible to all team members, will bring transparency and consistency. Problems can be spotted faster, and the team can maintain a clear overview of progress against key objectives
Capture people's hearts and minds. It is important that all parties affected by a project feel personally involved in the implementation process. Communicate the benefits of the new system, and listen to employees' hopes and fears. Most importantly, ensure that every one connected with the project is aware of all key deadlines, and is committed to meeting them.

A good example of these principles in action is Huntsman Tioxide, the chemicals company, which has successfully applied them to its global implementation of SAP.

First, clear targets were defined - $12m (£8m) savings annually. Second, Doug Coombs, the president of the company, took a clear lead in driving commitment to the project. Third, and perhaps most importantly, the over-arching focus of the project was not the technology itself, but harmonising business processes and building a global supply chain.

A full five months was spent designing the system and establishing common processes, and work sessions were held with those at the coal face throughout the implementation to ensure commitment to the project.

As a result, Huntsman Tioxide is meeting its key objectives of a global roll-out on time and to budget - a satisfying way to defy shocking statistics.

Paul Bray is a partner at KPMG Consulting
Read more on Business applications