The future of IT may be in DNA
It is hard to turn on the television at the moment without being informed about developments in human genetic research. Why have...

Download this free guide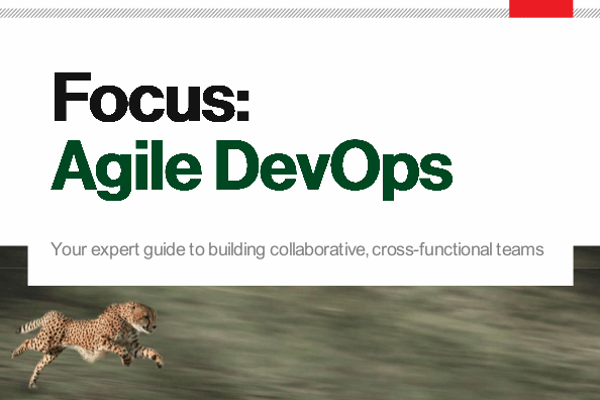 How can your business benefit from DevOps?
Let's take a look at six of the development practices that Disciplined Agile Delivery recommends for disciplined DevOps teams.
By submitting your personal information, you agree that TechTarget and its partners may contact you regarding relevant content, products and special offers.
You also agree that your personal information may be transferred and processed in the United States, and that you have read and agree to the Terms of Use and the Privacy Policy.

It is hard to turn on the television at the moment without being informed about developments in human genetic research. Why have we heard so little about this in computing circles? Have we become so obsessed with Microsoft's monopoly that nature's most successful piece of software has escaped our attention?



To begin with, a few facts and figures may serve to whet the appetite. The human genome (your DNA) is composed of one billion words, known as codons. Each codon is composed of three letters, called bases. There are four types of base (A, C, T and G). So your complete genome is about 1.5Gbytes of information, or about two CD-Roms worth.

Matt Ridley, in his book Genome, makes much of how large DNA is in terms of information. What amazes me is how small it is. Even more amazing is the fact that 97% of the genome is considered to be "junk DNA" with no useful purpose. So your entire code will comfortably fit on one track of your favourite CD.

This is all well and good, but what does it have to do with computing?

It strikes me we have much to learn. Many millions of years of evolution will certainly have devised a few techniques we can exploit in our computer systems. I am not talking about "genetic algorithms" here, but about working with biologists to reverse engineer how DNA actually works as a piece of software.

Without doubt many of the greatest breakthroughs in science are made when differing fields of research come together. My advice to any budding computer scientists out there is to track down a friendly biologist. Together you may show us all a trick or two.

Ed Darnell , a former IT director, may now be found at www.ITmentoring.co.uk
Read more on Software development tools