The title of chief information officer is outdated and must adapt to business process requirements within organisations, according to Tim Campos, CIO at Facebook.
Speaking at a panel session during Salesforce.com's Dreamforce annual conference in San Francisco, Campos said "It's almost a shame that we have the legacy of information technology and CIO, and those titles, because the role is changing quite extensively."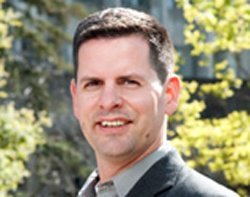 "It is no longer about bits and bytes. It's not about the programming challenges; it's a lot easier to develop and that's not where corporations differentiate. It's how innovative they can be with their business processes and this is a role for the CIO moving forward because business processes do still have to go through systems so IT is the function where the railway hits the road," he added.
Campos said the role of the CIO would take one of two paths. "Either they just do what the business asks them to do, in which case you don't need the CIO, you just need a head of IT. Or the CIO is going to take a leadership position on what's going on with the business processes and then it is very much like a COO. I don't know that the title will ever evolve to that but I think, in terms of the responsibility of the function, it will go that route," said Campos.
He added that the emphasis on being a technologist within a company would be "less and less necessary".
Campos told Computer Weekly the title CIO was of the past and not the future. He said when "chief" was placed in front of "information officer", it added a level of expectation that wasn't always relevant within an organisation.
Belkin CIO Deanna Johnson said CIOs were some of the only people in an organisation who understood how it fitted together. "That's not going to go away," she said.
Peter Winter, CIO at Avon, said new technologies such as Salesforce.com's Force.com platform meant CIOs no longer needed to worry about the basics working, such as size and infrastructure during development processes.
"We can go and drive growth and huge productivity in our business and be business partners without having to worry about all the stuff that took up our time," he said.
Email Alerts
Register now to receive ComputerWeekly.com IT-related news, guides and more, delivered to your inbox.
By submitting your personal information, you agree to receive emails regarding relevant products and special offers from TechTarget and its partners. You also agree that your personal information may be transferred and processed in the United States, and that you have read and agree to the
Terms of Use
and the
Privacy Policy
.