Internet service providers (ISPs) are warning that secret trade negotiations could weaken their protections against being sued for online copyright theft.
The anti-counterfeiting trade agreement (Acta) is intended to help governments fight counterfeiting and copyright piracy more effectively. The deal is being negotiated in secret between the US, the EU, Australia, Canada, Japan, Mexico, Morocco, New Zealand, Singapore, South Korea and Switzerland.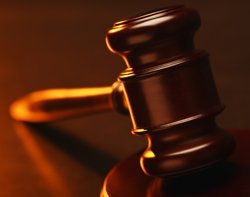 Acta wants to use provisions in the US Digital Millennium Copyright Act (DMCA) to weaken ISPs' position as "mere conduits" or carriers of content, similar to the Post Office or BT. This means ISPs could be sued by copyright holders if pirated content is available via their networks.
But Malcolm Hutty, spokesman for EuroISPA, the European internet services providers' body, said the move runs counter to ISPs' protection under EU law. "If the DMCA language is included in Acta, it will unquestionably weaken the safe harbour protection that ISPs now enjoy as 'mere conduits'," he said.
The DMCA language weakens this by requiring ISPs to register to receive take-down notifications, and to respond "promptly" to such notices without rights holders having to obtain court orders.
Acta also seeks to give customs officers the right to seize goods they suspect are counterfeit, carry "confusingly similar" trademarks or pirated copies of goods.
Rights holders who stand to benefit from Acta have put forward no alternative plans to cut piracy.
The revelations are contained in correspondence between US senator Ron Wyden and Ron Kirk, the US trade representative, just published.
Wyden asked, "Are you seeking any commitments related to third-party liability for IPR (intellectual property rights) infringements, and if so, what is the outcome that you seek?"
Kirk replied that for a safe harbour approach to be meaningful, "there must necessarily be some form of potential secondary liability against which safe harbour provides shelter."
He went on to say that the US Digital Millennium Copyright Act would be "relevant to US compliance with future Acta obligations". Section 512 of the DMCA covers ISPs' liabilities and responsibilities with respect to dealing with alleged copyright infringers.
A summary of the DMCA published by the US Copyright Office says it includes four safe harbours from liability. Generally, ISPs must "adopt and reasonably implement a policy of terminating in appropriate circumstances the accounts of subscribers who are repeat infringers, and they must accommodate and not intefere with 'standard technical measures'" that rights holders might use to protect their content.
if the ISP wish to dispute take-down notices, they have to first take down the alleged offending material and tell the rights holder of the objection. The rights holder could then go to court for an order to enforce the takedown. If the rights holder did not respond, the ISP "must" restore the material within 14 days.
A spokesman for the US Trade representative said, "Safe harbours are one of the key concepts of the DMCA and it is important to work to ensure that similar safe harbour provisions are available in all the ACTA partners."
Francis Davey, a barrister who specialises in online law and intellectual property, said ISPs would be better off under DMCA rules than the new amendment to the UK's Digital Economy Bill, which allows rights holders to ask for and get, without going to court, a blanket block on websites they say carries copyrighted content illegally.
"At least the DMCA specifies only an IP address," he said.
Davey said rights holders presently had to get a court order to enforce take-down notices. The DMCA language puts the onus on ISPs to get relief from courts. This was risky and costly. "The real question to ask is, 'Who pays?'" he said, adding lawyers stand to get rich from the present legislative proposals.
He said the DMCA provided for penalties for material misrepresentations by either side. There was no such sanction in the Digital Economy Bill, he said.
What is Acta?
The anti-counterfeiting trade agreement (Acta) is being negotiated in secret between the US, the EU, Australia, Canada, Japan, Mexico, Morocco, New Zealand, Singapore, South Korea and Switzerland.
US Trade Representative Ron Kirk said Acta was intended to help governments fight counterfeiting and copyright piracy more effectively.
"Trade in these illegitimate goods undermines legitimate trade and the growth of the world economy, and in some cases may contribute to funding organised crime and exposing American consumers to dangerous fake products," Kirk wrote.
Senator Wyden asked Kirk what he proposed to do to lift barriers to inter-industry cooperation to reduce the risk from piracy and to improve policing of abuses.
Kirk replied, "We are not currently proposing any provisions specifically relating to private, inter-industry arrangements." He said he would welcome any suggestions Wyden or other Congressmen might have.
The movie and music industries instigated the negotiations, with the software, electronics and pharmaceuticals industries taking an active part.
Acta forms part of a wider rights holder initiative to gain greater protection against piracy, illegal copying and trade in counterfeit products that is said to cost up to 12% of world trade.
It is complemented by national initiatives such as the UK Digital Economy Bill now in committee in the House of Lords, and the French government's "three strikes" law which allows alleged persistent illegal file-sharers to be cut off from the internet.
The legislative proposals to curb piracy have been widely criticised for breaking privacy laws, for being hard to enforce, and for being unlikely to stop committed criminals.
Many critics of Acta and the supporting national legislation have called on the rights holders to rethink their business model in the light of the ease and speed with which movies, music and software can be copied and distributed, things which also help the rights holders reach their markets quickly and cheaply.
Kirk said his office had set up an Acta page on its new website and sought advice from different stakeholders with an interest in IPR enforcement in the digital world. However, negotiators have consistently refused to give details of the proposals or evidence of the damage that Acta might reduce.
"The administration is committed to continuing to provide opportunities for the public to provide meaningful input into the Acta negotiating process," he said.
The administration also recognised the need for confidentiality to allow officials "to engage in frank exchanges of views", he added.
Email Alerts
Register now to receive ComputerWeekly.com IT-related news, guides and more, delivered to your inbox.
By submitting your personal information, you agree to receive emails regarding relevant products and special offers from TechTarget and its partners. You also agree that your personal information may be transferred and processed in the United States, and that you have read and agree to the
Terms of Use
and the
Privacy Policy
.