Smartphones save Nokia and Apple as mobile sales slide
Smartphones were the bright spot in a global mobile handset market that slipped 6% to 286.1 million units in the second quarter of 2009, according to Gartner's latest research.
Smartphones were the bright spot in a global mobile handset market that slipped 6% to 286.1 million units in the second quarter of 2009, according to Gartner's latest research.

Download this free guide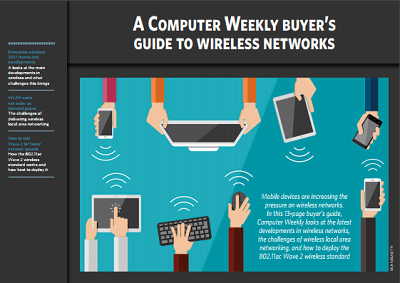 Carrying the heavy wireless burden of mobile devices
Mobile devices are increasing the pressure on wireless networks. In this buyer's guide, Computer Weekly looks at the latest developments in wireless networks, the challenges of wireless local area networking, and how to deploy the 802.11ac Wave 2 wireless standard.
By submitting your personal information, you agree that TechTarget and its partners may contact you regarding relevant content, products and special offers.
You also agree that your personal information may be transferred and processed in the United States, and that you have read and agree to the Terms of Use and the Privacy Policy.
Smartphone sales rocketed past 40 million units, 27% up on the same period last year, representing the fastest growing segment of the mobile devices market.
Carolina Milanesi, research director at Gartner, said touch-screen and qwerty devices drove replacement sales.
But the average selling price (ASP) decline accelerated in the first half of the year, and particularly affected manufacturers that focus on mid-tier and low-end devices, where margins are already slim, she said.
Distributors soaked up lower demand and financial pressure by destocking, selling 13.9 million units before ordering more. Gartner expects manufacturers to benefit in the second half of 2009 as the channel restocks.
Strong competition
Nokia retained its market lead, but sold just 500,000 of its flagship high-end N97 smartphones in the channel since it started to ship in June, compared with Apple's iPhone 3GS, sales of which reached one million in its first weekend.
There are unconfirmed reports that Nokia is reducing its reliance on the Symbian Foundation to supply its operating system by expanding its relationship with Intel on the Maemo platform. Today Nokia is expected to announce a deal to add Microsoft Office to its Symbian-based phones. This would be in addition to a 2007 deal to run Windows Live applications on Nokia's Series 40 phones.
"The right high-end product and an increased focus on services and content are vital for Nokia if it wants to both revamp its brand and please investors with a more promising outlook in ASPs and margins," said Milanesi.
The big winner in the smartphone area has been Apple, now that it has fixed its software and introduced a faster iPhone. Apple grew its market share from under 3% to more than 13%. This threatened Research In Motion's Blackberry, but was still less than a third of Nokia's volume.
Milanesi said, "Given the higher margins, smartphones offer the biggest opportunity for manufacturers. It is the fastest growing market segment and the most resistant to declining ASPs."
Smartphone OS trends
In the smartphone operating system (OS) market, Symbian held 51%, down from 57% a year ago, while RIM and Apple each grew their share year on year.
Android's share was just under 2%, with more Android-based devices expected to come to market in the fourth quarter of 2009, intensifying competition in the smartphone OS market, particularly for Symbian and Windows Mobile. Microsoft's share continued to drop year on year to account for 9% of the market in the second quarter of 2009.
The Palm Pre attracted a lot of media attention, but sales only reached 205,000 units.
Read more on Wireless networking