Eight Microsoft gripes about HTML 5.0
Microsoft has given a less than warm reception to the Worldwide...
Microsoft has given a less than warm reception to the Worldwide Web Consortium (W3C) on the proposed HTML 5.0 specification.
The specification introduces a new mark-up language, application programming interfaces and error handling to the ubiquitous mark-up language used to define how web pages look and feel.

Download this free guide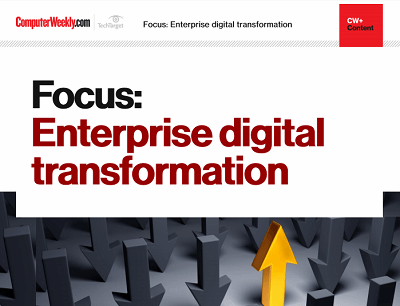 Are you digital to the transformation?
Digital transformation - the buzzword that we can't get away from. Enterprises need to accelerate their digital transformation journeys to avoid being left behind in an increasingly digital world. It's not an easy feat, but one that can be costly to get wrong. Join us as Computer Weekly takes a look at how businesses can stay on track through collaboration, innovation, and listening to user needs.
By submitting your personal information, you agree that TechTarget and its partners may contact you regarding relevant content, products and special offers.
You also agree that your personal information may be transferred and processed in the United States, and that you have read and agree to the Terms of Use and the Privacy Policy.
HTML 5.0 appears to provide some of the basic functionality that exists in operating systems like Windows, such as drag and drop and a scripting API.
Here is what Microsoft thought of eight of the HTML 5.0 proposals:
1. New section tags
It is not clear why these new elements in particular are necessary.
2. New grouping tag -
Do we really need this new element? It seems arbitrary.
3. New text-level tags
Again, are these the right set of new tags? If new elements are needed, do we know if this is the correct set?
4. New forms tags
Windows has a broad set of controls for generating and enrolling in certificates in flexible ways while ensuring that the keys/certs can be used by other apps.
5. Input controls for selecting dates
Handling dates and times is notoriously complex, especially when involving producers and consumers located in different time zones.
6. Tree, list, or tabular data provided by script.
There are a number of libraries providing support for databinding using script and HTML. We are not sure this is the correct design and we will investigate further.
7. Events
The potential risk of supporting all of the HTML 5.0 events is that websites could hijack events and confuse users with inconsistent experiences.
8. Scripting
We believe there is a risk in allowing an element of this nature to be manipulated by script because it would remove control of the experience from the user.
Source: Microsoft feedback on the current editor's draft.
Read more on Operating systems software