The internet's main governance body ICANN has appointed former US national cybersecurity centre director Rod Beckstrom as chief executive and president.

Download this free guide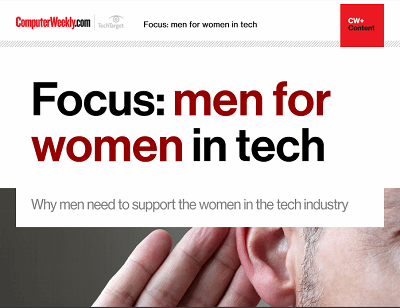 Men for women in tech
This guide showcases some of the men who are helping women to progress in the technology industry and the methods they are using to do so.
By submitting your personal information, you agree that TechTarget and its partners may contact you regarding relevant content, products and special offers.
You also agree that your personal information may be transferred and processed in the United States, and that you have read and agree to the Terms of Use and the Privacy Policy.
Analysts said the move reflects the growing importance of security as a primary concern at Icann, which is the main internet governance body.
"He has exactly the sort of strong technical background ICANN needs, as we enter a period of unprecedented growth and change for the internet," said chairman Peter Dengate Thrush.
The appointment has been praised by internet leaders, including computer scientist Vint Cerf and Google chief executive Eric Schmidt.
Cerf, considered by many to be the father of the internet, said Beckstrom was well prepared for the role.
"His experience in industry and government equip him well for this global and very challenging job," Cerf said.
Schmidt said Beckstrom's technical and commercial expertise is world class.
"I can think of no one better positioned to lead ICANN's critical mission as the internet's role in society continues to increase in scope and importance," he said.
The announcement of Beckstrom's appointment was made at ICANN's 35th international meeting in Sydney, Australia.
"The importance of the internet as a free-flowing source of information is being underscored by events in Iran," said Beckstrom. "It shows the power of human expression through a free and open Net."
E-Handbook

E-Handbook

E-Handbook
Read more on IT jobs and recruitment