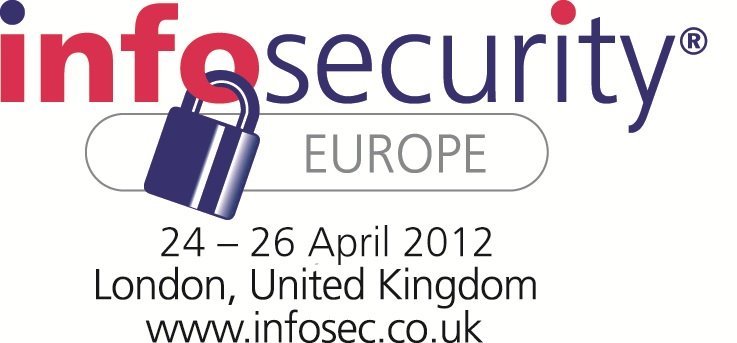 Keep up date with all the news from InfoSec Europe 2012, taking place 24-26 April at London's Earls Court.
Here you will find pre-show news, conference news and features, videos and images from exhibitors and attendees around the show.
News from Infosec Europe 2012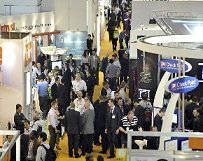 Mandatory data breach notification opposed by ICO
Christopher Graham has said mandatory breach disclosure for all companies is unnecessary. According to Graham voluntary disclosure is working.
Are women better suited for leadership roles in IT security?
Are women better suited for a career in IT security and are women scientifically better suited for leadership roles?
New approach to defending networks is needed say security experts
According to security experts at Infosec 2012 networks cannot be defended against advanced attacks, which require a new response from businesses.
The rising New approach to defending networks role of the CISO
A keynote on day 1 of Infosec 2012 discussed the evolution of the CISOs role.
Christopher Graham lashes out at critics
Information commissioner Christopher Graham used his Infosec keynote to lash out at critics.
Patching can deliver 80% protection
Keeping your security patches up to date can deliver 80% of protection from cyber threats, says Secunia.
Trustworthy Internet Movement (TIM) to address SSL problems
Tim is set to tackle implementation and governance internet communication protocol (SSL) as its first project.
Security expertise for SMEs found through cloud
Experts discuss how SMEs face the same threats as bigger organisation, but lack the same level of security expertise needed.
UK businesses spend billions on record security breaches
Security breaches cost billions of pounds year, according to a survey of more than 400 UK businesses.
Automation for website attacks record security breaches harnessed by attackers
Security researchers have found hackers are suing automation tools to compromise websites.
ICO says unscrubbed hard disks are business threat
Hard drives that are unscrubbed, decommissioned, and sold on are significant risks to businesses.
Survey proves value of security awareness programme
PwC survey finds end user training is worth the money rather than dealing with the hassle of more security breaches.
Public sector and education news from Infosec Europe 2012
BOYD ruled out by MoD
The Ministry of Defence has ruled out Bring Your Own Device as a policy option.
Willets says Government is committed to raising cyber security awareness
Universities and Science Minister David Willetts has said the UK is facing major challenge of deriving economic and social value from the internet.
European Commission VP pushes for safer internet plan
Little is being done to protect internet users from the $380bn a year that cyber-crime costs, according to European Commission vice-president Neelie Kroes.
Post graduate certificate in IT service management unveiled by Open University and Global Knowledge
The Open University and Global Knowledge have team up so ITIL graduates can take a post-grad service management course.
Channel news from Infosec Europe 2012
UK firms admit to spending out billions on security breaches
Businesses are being targeted by cyber-crime on a regular basis and therefore are suffering major losses which are costing the economy billions, according to a survey.
Virtualisation security tools looking to make impact on market
Virtualisation security is on the rise, according to those on the show floor at Infosec Europe 2012.
Virtualisation security education needed first to generate sales
The education task for virtualisation security was laid bare at Infosec Europe, as several vendors talked of products they were selling but admitted it is early days and customers need a hand.
Images from Infosec Europe 2012
InfoSecurity Europe 2012: Photo Story
Images from the show including keynote speakers Jon Donaldson, head of security, operations and compliance at Visa Europe, Tim Wilson, associate director, ICT, NHS City and Hackney and Eugene Kaspersky, CEO and co-founder of Kaspersky Lab.
Infosec Europe 2012 pre-show news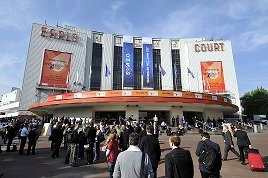 Security slow to adapt to new technologies according to new ISBS 2012 report
The new ISBS report released by PwC, will be presented at InfoSec 2012, and reveals how security team react too slowly to threats.
Software application developers: What to expect from InfoSec?
Find out what to expect at InfoSec 2012, taking place at Earls Court.
Supporting BYOD is simple, says World Meteorological Organisation
According to the head of IT infrastructure and support services at the World Meteorological Organisation supporting your own BYOD programme is simple.
Three risks related to data protection: Infosec 2012
The Information Commissioner's Office (ICO) has highlighted three risks to business, when it comes to data protection, the main being reputational risk to an organisation.
UK Cybersecurity Challenge launched
Now in its third year the UK Cybersecurity Challenge is planned to open at Infosec Europe 2012. The challenge is set to be bigger, more varied and offer more opportunities.
Survey finds businesses leaving cloud data security up to chance
UK firms are not checking the security controls related to their cloud data, according to results from a study. Only 38% of UK businesses are ensuring their data is held securely.
Suffolk County Council CIO says education is key to safer cloud contracts
Businesses are finding nasty security surprises from some cloud providers, but it's no reason to shy away, according to Suffolk County Council's CIO.
UK businesses exposed to massive risks through poor mobile security , study reveals
UK firms' IT systems are wide open to security risks by failing to keep up to date on the new trend of employees using their own mobile devices for work, according to a study.
Planning is needed to trust your 3rd party suppliers, according to compliance officer
The information security compliance office from legal firm Field Fisher Waterhouse, says establishing trust with a third party supplier starts by knowing who they are.
More news from TechTarget's SearchSecurity.co.UK