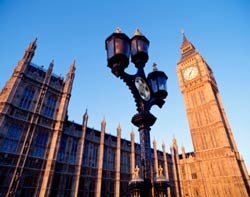 A guide to support IT professionals in making well informed decisions about technologies used within public sector organisations. Tips, news and podcasts include examples from the National Audit Office, the British Army, and local councils on how to translate technology into business benefits.
Learn how public sector organisations are using virtualisation, business intelligence, and unified communications in addition to implementing tighter security regulations.
Why are schools and other public sector departments holding back on the idea of cloud computing and virtualisation? Find out why some public sector organisations are for cloud computing and why others are more wary.
This package includes two podcasts about the Freedom of Information Act 2000. Podcast number one relates the Freedom of Information Act to the storage of data and podcast number two relates to the retrieval of data.
Find out how government agencies/offices are using unified communications to boost productivity. Discover what security precautions and compliance concerns government agencies have to consider before moving into unified communications.
National Audit Office urges better data management and the use of Business Intelligence
A report from the UK's National Audit Office advocates the use of Business Intelligence (BI) and business analytics skills.
The British Army's data quality and governance programmes have help improve cost control, manpower planning and improve the use of BI. Find out how.
A report released on the UK government's spending habits may spark a search for the public sector to save money through virtualisation and cloud computing.
Savings need to be made in the public sector and cloud computing is good solution, but can the sector overcome its security concerns with the cloud?
Find out what government CIOs expect from their suppliers and what the channel needs to work on to improve the way it works with key technology buyers.
What qualities will the next CIO leadership team need for them to be successful with the government's ICT strategy?
Read how the CloudStore could signal a new model for procuring IT, making it easier for the public sector to do business with SMEs
Keep up to date on government and public sector IT