Offshore is for large companies and nearshore for small firms
I had a meeting with Alastair Mitchell, the CEO and co-founder of cloud collaboration platform provider Huddle. We were talking about the skills gap and how businesses are addressing this through the use of overseas suppliers.

Download this free guide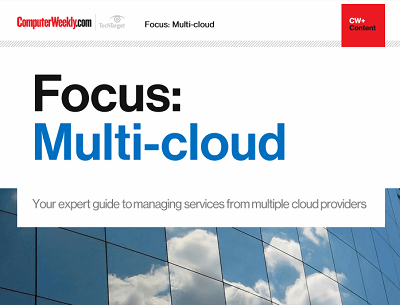 The maturity of the enterprise public cloud
Many IT leaders are increasingly coming round to the idea that sourcing services from one or more providers might be the best way to go. Join us as Computer Weekly takes a closer look at the multi-cloud approach and what providers are doing to capitalise on the trend.
He said skills shortages always exist in growing economies and businesses must address this through overseas skills. "There is more and more demand for high quality development resources and it is not just about cost but access to talent," says Mitchell.
There has been a lot of talk recently about start-ups and early stage companies being held back by the lack of skills in the UK and the difficulty getting visa's for overseas workers with the skills they need. There has even been a call from the mayor of London Boris Johnson for a special London Visa to make it easier for the city's start-ups to get the right staff.
But the very different requirement of small growing companies and large established means a choice between nearshore and offshore.
Mitchell said that small growing companies are looking for skills when they go overseas for IT staff compared to large established companies, such as big banks, that do it to cut costs. As a result he say that offshore is good for big business while nearshore is good for small growing businesses.
I recently received a report about how (nearshore) Eastern Europe is (offshore) India's biggest threat for IT outsourcing? Read it here.
I am planning to write more about this and I am looking for people's views so let me know by leaving a message.