IT professionals shed light on differences between public and private sector
I posted a blog yesterday asking IT professionals to share their experiences working in the public and private sectors.
I put in a questionnaire as an attempt to crowdsource a guide for IT professionals moving from the public to private sectors. I am going to interview various people myself to try and get information but thought it would be good to initially get the views of IT professionals with hands-on experience.

Download this free guide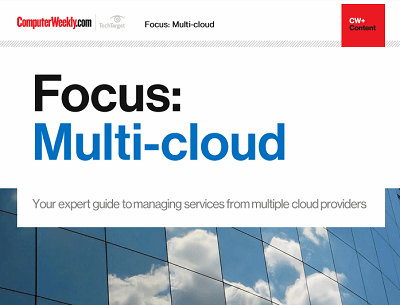 The maturity of the enterprise public cloud
Many IT leaders are increasingly coming round to the idea that sourcing services from one or more providers might be the best way to go. Join us as Computer Weekly takes a closer look at the multi-cloud approach and what providers are doing to capitalise on the trend.
By submitting your personal information, you agree that TechTarget and its partners may contact you regarding relevant content, products and special offers.
You also agree that your personal information may be transferred and processed in the United States, and that you have read and agree to the Terms of Use and the Privacy Policy.
I have so far had two readers fill in the questionnaire. They have provided some really good material, which I will use.
But I am reposting the article in a call to IT professionals to add their views.