Skolkovo Innovation Centre - Russia's Silicon Valley?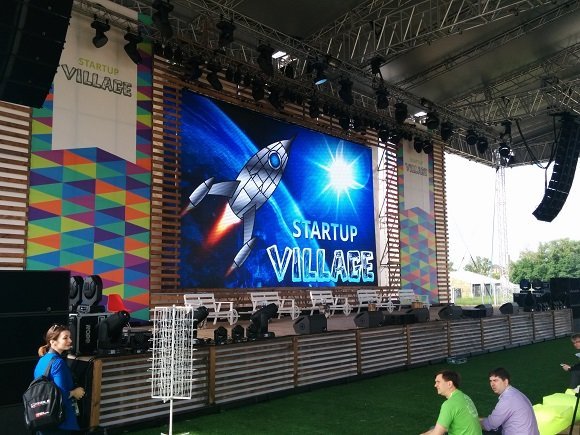 The Skolkovo Innovation Centre is about a half-hour drive from Red Square, in a 400 hectare building site on the outskirts of Moscow. It was the venue for the second annual Startup Village event to showcase and promote Russia's technology startup scene - and Computer Weekly was  invited along to take a look.
Skolkovo is a government-backed initiative - reportedly to the tune of £10bn by 2020 - to create Russia's Silicon Valley. Set up by prime minister Dmitry Medvedev and run by oligarch Viktor Vekselberg, it is trying to create the sort of co-located collaborative community of entrepreneurs, tech wizards and investors that has become the model for startup success in the West.
It's a similar concept to London's Tech City, but backed by rather more billions of rubles than the British government is able to put into the East London startup cluster.
Russian executives and business leaders speaking at the opening ceremony of Startup Village acknowledged that the country is a long way behind Europe and the US in commercial technology.
Russia has a long technological heritage of course - engineers and industrialists funded by the state to find innovations for space and energy technologies in particular. Russian IT experts have set up successful domestic companies like Yandex, the country's equivalent of Google. But to date there has been not a sniff of success in international markets or in commercialising its engineering heritage on a global basis.
View All Photo Stories