Skolkovo Innovation Centre - Russia's Silicon Valley?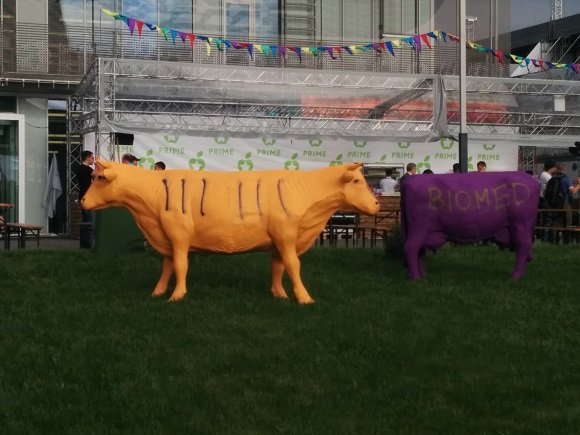 As well as the beanbags, the Startup Village event was decorated with multicoloured statues of cows, something of a gaudy, psychedelic equivalent of Milton Keynes, itself once intended as a beacon of British engineering ingenuity.
The purpose was to demonstrate the scope of technologies that Skolkovo hopes to incubate in the coming years. The key areas of focus are IT, energy, nuclear, biomedical/health and space/telecoms. 
It's a matter of debate whether two-headed or headless cows are the best image to promote biomedical technology research, but at least they have a sense of humour.
View All Photo Stories