Skolkovo Innovation Centre - Russia's Silicon Valley?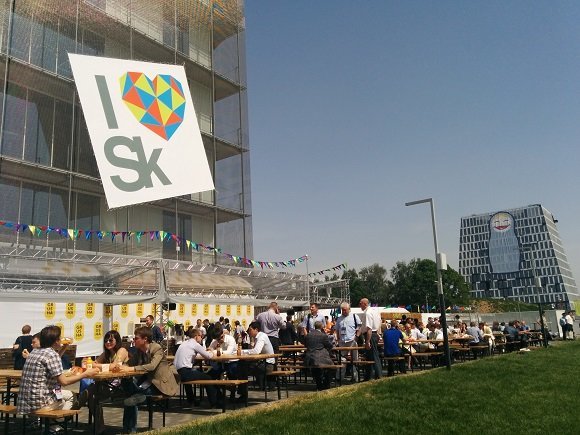 More than 8,000 people attended the Startup Village event at the Skolkovo Innovation Centre. 
But the project's sociological heart lies in the generation of twenty-something graduates - the first new entrants to Russia's workforce who were born since the fall of Communism and the Soviet Union. More creative, less inhibited by the past, in theory with more of a global outlook than their protectionist forebears, freed from the collective mantra and centralised state control.  
The Startup Village is full of them - in jeans and T-shirts, like tech startups anywhere in the world - listening to the suit-and-tie wearing executives and oligarchs on stage encouraging them to do things differently and telling them they are the future of the country.
That future lasts only as long as those suits believe there is money to be made from the creativity of the younger generation. But there is no doubting the intent or the desire from all the age groups represented here - although there remains a high degree of cynicism and concern among young people over the future in a country that still exercises state control of the media and internet.
View All Photo Stories