ake78 (3D & photo) - Fotolia
Spring Budget advances 5G strategy and broadband funding
The government has launched its 5G mobile strategy to coincide with Chancellor Philip Hammond's Spring Budget, and has revealed more details of its planned broadband investment
The government has revealed a new 5G mobile strategy alongside the Spring Budget, as it tries to take the first steps towards delivering its recently announced Industrial Strategy through the £23bn National Productivity Investment Fund (NPIF), which includes £740m for digital infrastructure.

Download this free guide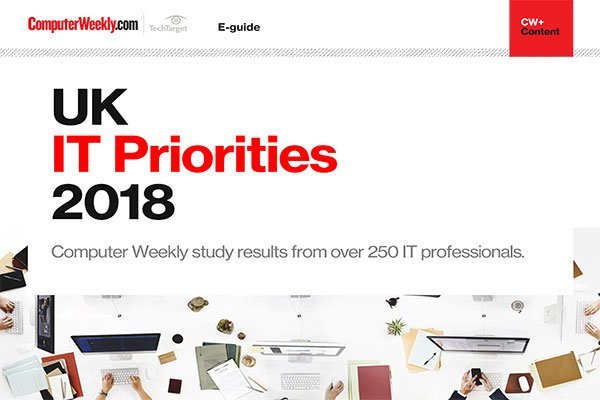 UK IT Priorities 2018 survey results
Download this e-guide to discover the results of our 2018 UK IT Priorities survey, where IT leaders shared with us what they are going to be investing in over the coming 12 months.
By submitting your personal information, you agree that TechTarget and its partners may contact you regarding relevant content, products and special offers.
You also agree that your personal information may be transferred and processed in the United States, and that you have read and agree to the Terms of Use and the Privacy Policy.
In his Budget statement, Chancellor of the Exchequer Philip Hammond said the government would splash out on a National 5G Innovation Network to help test and demonstrate future 5G applications.
The first phase of this investment will see up to £16m ploughed into a "cutting edge" 5G facility that will be delivered through co-operation with 5G research institutions, such as the 5GIC project at the University of Surrey.
Within government, a new centre of 5G expertise will oversee the programme in collaboration with public and private sector organisations. Funding for future trials of 5G technology will be awarded "on a competitive basis".
The 5G strategy document, which was also published on 8 March 2017, set out an in-depth view of how the government hopes to go about fostering the development of the future mobile networking standard, which promises significant benefits in terms of speed and capacity, and ensuring that the UK is well positioned to be a global leader in its development and deployment, particularly after Brexit.
The government said it was focused on creating the best conditions for the market to develop and deploy 5G as quickly and efficiently as possible, but acknowledged that this was no easy task.
While the centre of expertise looks into use cases in both rural and urban areas, and tries to improve understanding of the economic realities of 5G deployment, the government will also work with Ofcom to develop a robust regulatory framework for 5G, examining areas such as how to incentivise the private sector to invest, the technicalities of infrastructure sharing, spectrum allocation, and network planning and building.
The strategy document also referred to the European Union's (EU's) own ambitious 5G plans, which tie into the Digital Single Market, and said that while the UK would actively take part in this initiative for as long as the country remained in the EU, the government was determined to ensure the UK's voice was heard, and that it could continue to co-operate closely with the EU after Brexit.
Li-Ke Huang, head of 5G research and technology at Cobham Wireless, said the plans to invest in 5G were vital for the UK to retain its position as a digital leader in Europe.
"Research and development centres in the UK are already actively involved in validating core 5G technologies and testing their performance – but we need continual investment to support its evolution, looking at everything from chipsets to network performance," said Huang.
"The proposed government investment will help position the UK as a leader in 5G R&D, and provide the nation with a head start in the consequent race to bring the benefits of this technology to consumers and businesses."
Mimosa Networks co-founder and chief product officer Jaime Fink said: "In the US, operators such as Verizon have plans to trial 5G in live networks this year. These tests suggest that whereas 4G was a mobile play, 5G will initially be deployed using fixed wireless broadband technology. This is because it provides high-performance connectivity that can be established rapidly, at a low price point. It is likely to become the preferred internet delivery alternative to costly fibre-to-the-home.
"In order to keep pace with 5G trials and tests across the globe, the UK must also recognise fixed wireless as the most effective and efficient means of 5G delivery. The government investment and a focused programme for 5G development will enable the creation of an efficient digital infrastructure across the nation."
New life for connection vouchers
At the same time, Hammond said the government would make an investment of £200m – out of the NPIF – to fund a programme of local projects to test ways to accelerate market delivery of full-fibre (fibre-to-the-premises or FTTP) broadband networks.
It will shortly offer a new round of broadband vouchers for businesses to get hooked up to FTTP services, to increase service take-up where such networks are built.
This revives, albeit on a very limited basis, a previous scheme for fibre-to-the-cabinet (FTTC) connection vouchers, which was wound up in the autumn of 2015 after the scheme's success saw it exhaust the available funding.
The government will also bring together local public sector organisations to act as cheerleaders and create enough broadband demand to reduce the risk of building local FTTP networks, and to connect their facilities to such services, bringing FTTP closer to more homes and businesses.
To complement the NPIF, the government will also launch a Digital Infrastructure Investment this spring. An investment of £400m by Westminster – again, first announced in the Autumn Statement – will accelerate the deployment of FTTP networks by giving smaller suppliers, or altnets, more access to commercial finance.
Steve Holford, chief customer officer at FTTP supplier Hyperoptic, welcomed the additional investment, saying that the more the government committed, the faster companies such as Hyperoptic could roll out their services.
"It is refreshing that the government rhetoric on the UK's broadband infrastructure is moving on from 'making do' to 'making it better'," said Holford.
But Lee Wade, CEO of Exponential-e, was less impressed. "Compare the £200m pledged to the £55bn on HS2, and think about how much of a difference a similar investment could make to our digital infrastructure," he said. "Ideally, it would have been fantastic to see an equally large amount of money earmarked for network infrastructure from Philip Hammond today."
Read more on Mobile networking