Valerie Potapova - Fotolia
Consumers losing millions through out-of-date broadband deals
Consumers are still paying over the odds for out-of-contract broadband deals, according to a report from uSwitch
British consumers are still paying far more than they need to for out-of-contract broadband services, losing up to £1.5bn a year, according to a study conducted by comparison site uSwitch.

Download this free guide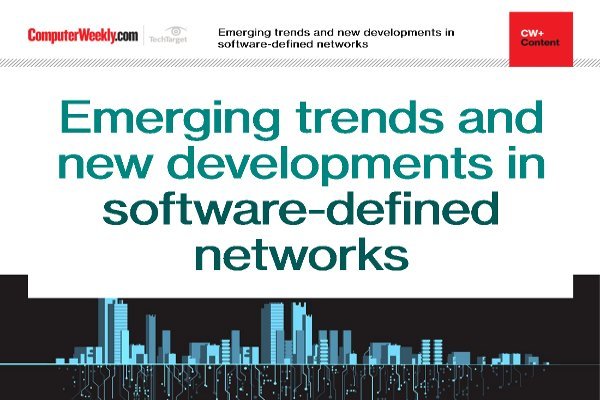 The latest developments and trends in SDN
Join us as we sit down with a number of senior IT managers from multi-national enterprises to discuss the latest trends in the world of software-defined networks.
By submitting your personal information, you agree that TechTarget and its partners may contact you regarding relevant content, products and special offers.
You also agree that your personal information may be transferred and processed in the United States, and that you have read and agree to the Terms of Use and the Privacy Policy.
The study showed that out-of-contract prices had risen by 38% for copper and 19% for fibre broadband, although in-contract prices have remained essentially static for five years.
Meanwhile, line rental has increased by 37% since 2011, with broadband users now forking out an average of £216 a year, £58 more than they did in 2011 and far above the level of inflation over that same period.
This means consumers who do not make a habit of switching once their initial 12 to 18 month contracts end could be paying up to £105 a year more than in-contract customers.
USwitch said that with little incentive for internet service providers (ISPs) to let their customers know about changes to service pricing at the end of a contract, it was up to users to put in the effort to research and switch to better deals.
Ewan Taylor-Gibson, uSwitch broadband expert, said there were a number of ways in which consumers could act to bring down the cost of their broadband service.
"First, check your bill and make absolutely sure you're still in contract, because anyone who isn't is likely paying through the nose. Most broadband contracts are 12 or 18 months long, so if you've not moved in the past year, you might well find you're out of contract and paying, on average, 38% more than everyone else," he said.
Read more about consumer broadband
With a number of ISPs, most notably BT and Sky, having recently announced price rises across their broadband services, Taylor-Gibson also suggested consumers try to bend the rules by taking advantage of an existing loophole that enables users to cancel their contracts without penalty when prices rise.
"The deal is that you must let your existing provider know within 30 days from the date you're notified of the increase. This includes price rises to both broadband packages and line rental. Doing this will give you early access to cheap introductory deals, typically reserved only for new customers," said Taylor-Gibson.
The recent round of broadband price increases saw Sky put up the cost of its line rental by 9.1%, beginning on 1 March 2017, a move that brings its line rental charges in line with BT's, which are already the highest in the country.
BT, meanwhile, increased the cost of its asymmetric digital subscriber line (ADSL) broadband service by £2 per month, and its Infinity fibre-to-the-cabinet (FTTC) service by £2.50 per month.
This came alongside a number of increases in the cost of other BT consumer services, including voice calling plans and BT Sport.
Read more on Telecoms networks and broadband communications