UK Cybersecurity Challenge opens up to infosec professionals
The third UK Cybersecurity Challenge will be bigger, more varied, and offer skills testing opportunities for information security professionals for the first time

The third UK Cybersecurity Challenge will be bigger, more varied, and offer skills testing opportunities for information security professionals for the first time.

Download this free guide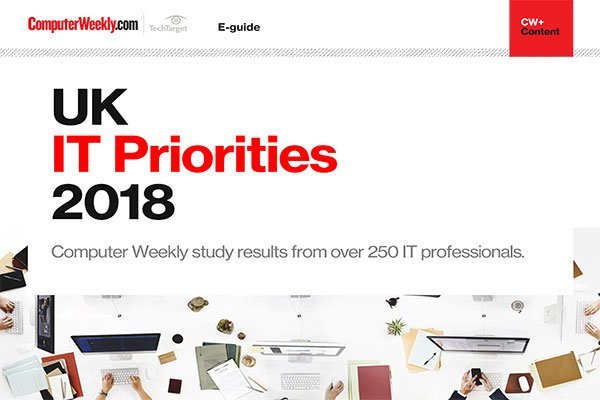 2018 UK IT Priorities survey results
IT organisations in the UK and across Europe are starting to accelerate the move to the cloud. Read more about the key areas in which senior IT managers are planning to invest in over the next 12 months.
Registrations for the next competition, which starts in April, opened as Cambridge first-year student Jonathan Millican was crowned overall champion in the final of the second challenge in Bristol at the weekend.
Every new challenge programme, which involves a series of online and face-to-face competitions, is designed to expand the opportunities on offer for non-professionals to build a career in cybersecurity, said challenge director Judy Baker.
"This is our most ambitious programme yet. It combines competitions, education opportunities, career-enhancing experiences, a wealth of online guidance and networking events, to make the challenge a valued source of information and learning about how to become a cybersecurity professional," she said.
Let the games begin
New elements to the incoming programme include the SANS Institute's NetWars competition, which is open to candidates who successfully complete an online competition that goes live in April as well as paying industry professionals.
This is our most ambitious programme yet. It combines competitions, education opportunities, career-enhancing experiences, a wealth of online guidance and networking events

Judy Baker, director, UK Cybersecurity Challenge
Professionals have previously asked to participate in the Cybersecurity Challenge as a way to improve skills across the community, but because it is focused on bringing new blood into the industry those already employed in cybersecurity have not been eligible – until now.
NetWars will enable candidates to compete alongside existing professionals, who will get the opportunity to test and improve their skills, although they will not be in line for any of the prizes.
They will also have to pay to take part in the NetWars competition, but they will be able to do so for a fraction of its usual cost, and the money raised from professional entries will be used to help fund the ongoing work of the Cybersecurity Challenge.
In another innovation, new Cybersecurity Challenge sponsors BT and Get Safe Online are joining forces for a new competition called "Can you talk security?". Planned for launch at InfoSec in April, the competition will invite people to demonstrate creative and innovative ways to help small businesses understand the threat and act quickly and effectively to secure themselves.
QinetiQ and the (ISC)2 Application Security Advisory Board will also team up this year to create a new "Secure and Control" competition stream. This will test instincts for secure software development in qualifying rounds for the opportunity to program and control robotic devices in a unique face-to-face competition later in the challenge programme.
And finally, challenge organisers are planning a Cyber Camp, hosted by Lancaster University, for younger candidates in the 18-25 age group, and to launch the first non-technical stream of competitions focused on risk analysis and policy development.
Cybersecurity careers advice
Baker also announced the release of a raft of new guidance, advice and information through the challenge website, including sponsors' answers to questions on careers and courses.
This resource will continue to be developed, she said, to build up the information available to help inform those interested in learning opportunities or careers in cybersecurity.
Read more on IT for utilities and energy