UK IT security survey reveals changing priorities
TechTarget surveyed UK IT professionals regarding their 2012 security priorities. The findings show changing security priorities.
A survey by TechTarget revealed shifting priorities for IT pros in the UK. According to an online IT security survey, entitled "2012 IT Priorities" and conducted by TechTarget in the fourth quarter of 2011, cloud security and threat management will be the most important security focus areas for UK security professionals in 2012.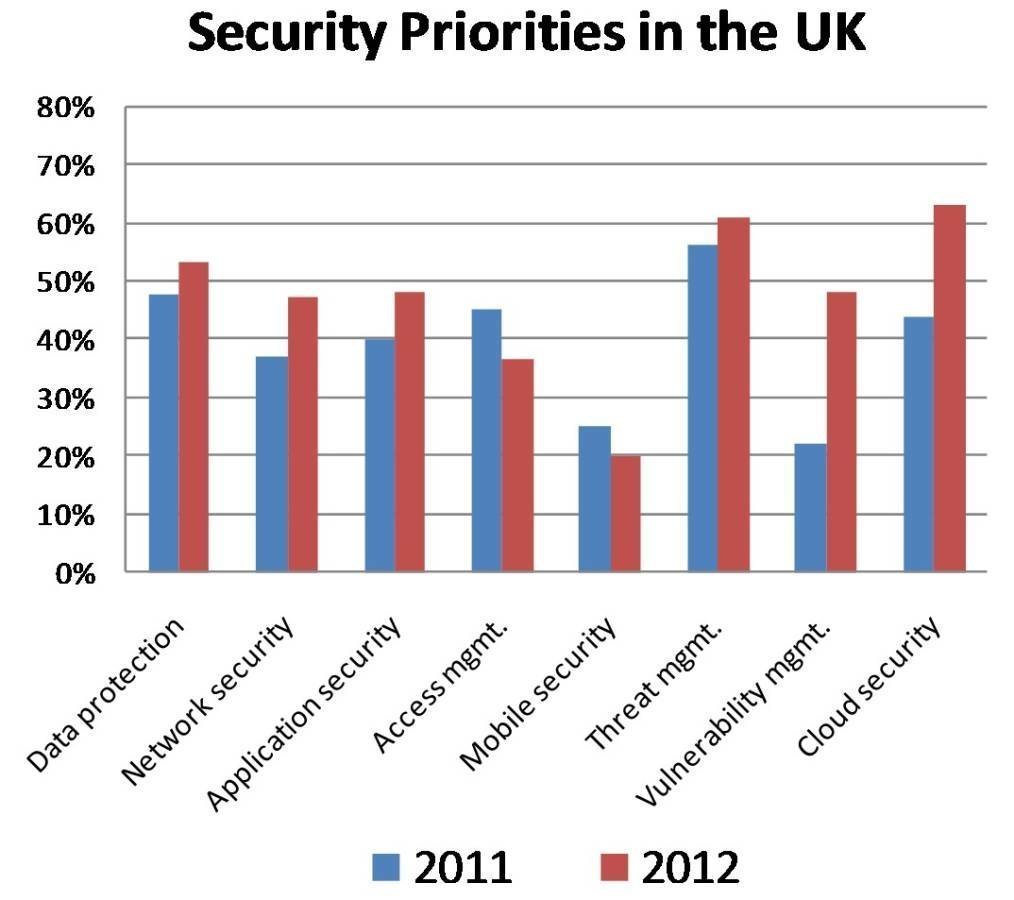 UK IT security priorities
Cloud security and vulnerability management will have a high priority for many more UK security pros in 2012, compared to 2011. Threat management, which was the highest security priority in 2011, will also receive more focus in 2012. At the same time, IT pros appear to be getting mobile device security under control.
"Many of our clients are increasing their usage of cloud services, especially for specific projects or niche areas, and most are seeking advice on cloud security," said Peter Wood, CEO of IT consultancy First Base Technologies LLP in West Sussex, UK. "There is a greater interest in threat management and advanced persistent threats, but also a concern about being sold more technical solutions on the back of these issues."
The survey results indicated that IT professionals in the UK expect to spend less time on mobile security projects in 2012 than in the previous year. However, according to Wood, mobile security will still be an important focus area. "Despite the results of the survey, the majority of our clients are still coming to terms with mobile device security and only a few have implemented enterprise solutions in this space."
Over 2,000 IT managers from around the world responded to TechTarget's "2012 IT Priorities" survey, with 225 respondents from the UK. Some respondents did not respond to all questions, so the results may not be statistically significant. The survey results provide an informal perspective of the top security concerns of the IT professionals who responded.