Apprenticeships will nurture young talent despite falling A-level numbers, says Capgemini chairman
Apprenticeships can remedy the decline in students gaining IT-related A-level qualifications, according to Capgemini's UK chairman.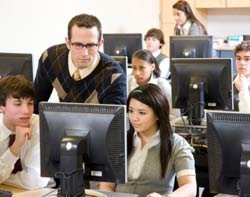 Apprenticeships can remedy the decline in students gaining IT-related A-level qualifications, according to Capgemini's UK chairman.
This year's A-level results show a 1.8% drop in the number of students taking IT-related A-levels, with 15,962 students studying for ICT and computing A-levels in 2011, compared with 16,251 last year. The number of students taking IT courses has fallen by 49% since 2006 - down to 15,962 from 20,441 five years ago.

Download this free guide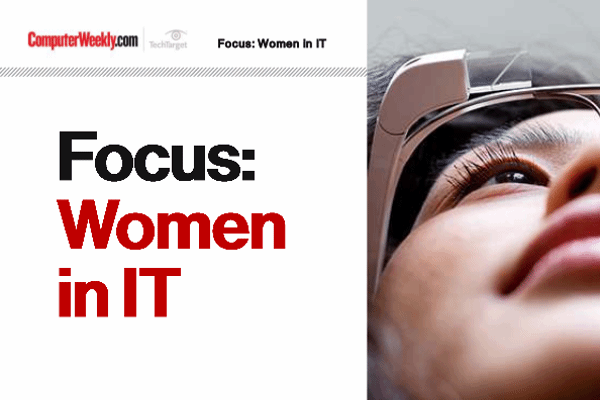 Shifting the landscape of gender and diversity
The number of women in tech in Europe is an average of 16%. This guide offers a collection of articles highlighting some of the prominent issues surrounding increasing the number of women in the IT industry.
By submitting your personal information, you agree that TechTarget and its partners may contact you regarding relevant content, products and special offers.
You also agree that your personal information may be transferred and processed in the United States, and that you have read and agree to the Terms of Use and the Privacy Policy.
Christine Hodgson, UK chairman at Capgemini, said she is not "gloomy" about falling A-level student numbers as apprenticeships can provide school-leavers with the technical expertise demanded by the IT sector as well as an alternative to increased university tuition fees.
"We should be investing in STEM [science, technology, engineering and maths] education, but we won't struggle to find talent in the short term. Apprenticeships are compelling for young people and businesses," said Hodgson.
Capgemini plans to "grow its own talent" through its apprenticeship scheme. Capgemini recently created 24 higher apprenticeships in software development for school-leavers. The scheme forms part of a larger initiative led by London mayor Boris Johnson, which has created more than 28,000 apprenticeships.
Being open to students with a variety of qualifications, Capgemini hopes to turn a general technological awareness among the younger generation into IT expertise. "Although they may not have the subject qualification, they have an awareness," said Hodgson.
"We're not looking for an IT entry point. The most important thing is to get a solid grounding in GCSE and A-levels. We have a preference for maths but, to me, the most important thing is for candidates to demonstrate the intelligence and application through passing exams. We can train them to be experts," she added.
Hodgson said Capgemini is working closely with school career services to showcase the different career paths available to young people in the industry.
"The more that companies like ours can attract talent at a young age, the better. The more we go into schools and take opportunities to explain possible career paths, the more attractive a career option it will become," she said.
Other companies such as IBM, Microsoft, BT, Visa Europe, Co-operative Group, British Gas and Sky have also introduced new IT apprenticeship schemes.
-----
Computer Weekly has launched an information resource called IT Works to empower the digital economy through IT skills and training (ie. help you get a job)
Join the debate on Twitter using the hash tag #it-works
---
Read more on IT jobs and recruitment