Samsung sues to block Apple iPhone 4S in Australia, Japan, Italy and France
Samsung's suit to block iPhone 4S sales in Australia came after it stated recently it would more aggressively target Apple for "free riding" on its patents.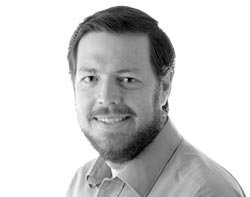 Warwick Ashford is chief reporter at Computer Weekly. He joined the CW team in June 2007 and is focused on IT security, business continuity, IT law and issues relating to regulation, compliance and governance. Before joining CW, he spent four years working in various roles including technology editor for ITWeb, an IT news publisher based in Johannesburg, South Africa. In addition to news and feature writing for ITWeb's print publications, he was involved in liaising with sponsors of specialist news areas on the ITWeb site and developing new sponsorship opportunities. He came to IT journalism after three years as a course developer and technical writer for an IT training organisation and eight years working in radio news as a writer and presenter at the South African Broadcasting Corporation (SABC).
View all articles by Warwick Ashford >>
[email protected] 020 8652 8505
Samsung has fired the latest salvo in the ongoing battle with Apple by filing a suit to stop sales of the iPhone 4S in Australia, just days after the device went on sale around the world.
The two companies are currently fighting more than 20 patent infringement cases in 10 countries.
Samsung's suit to block iPhone 4S sales in Australia came after it stated recently it would become more aggressive in targeting Apple for "free riding" on its patents.
Samsung has also lodged a separate appeal against last week's court decision to temporarily ban sales of its Galaxy Tab 10.1 in Australia, according to a local report.
Suits against the Apple iPhone 4S have already been launched in Italy and France, but today Samsung filed preliminary injunction motions in Japan and Australia, the report said.
"Samsung's preliminary injunction request in Australia cites three patent infringements related to wireless telecommunications standards, specifically Wideband Code Division Multiple Access (WCDMA) and HSPA," Samsung said in a statement.
The injunction request in Japan cites infringements on one high-speed packet access (HSPA) standard-related patent and three user interface patents, which Samsung claims violates its intellectual property rights.
Observers say that filing the suit after the launch of the iPhone 4S and sales of tens of thousands of units will make it more difficult for Samsung to make a case for pulling the device off the shelves.
Lawyers have speculated Samsung may have been waiting for the Australian Federal Court to hand down its preliminary injunction decision for the Galaxy Tab 10.1.
On Thursday last week, the court temporarily banned Samsung from selling its Galaxy tablet computer in Australia.
The ruling is another setback for Samsung in its global patent battle with Apple, which accuses it of copying the iPad and iPhone.
The temporary injunction prevents Samsung from selling the Galaxy Tab 10.1 in Australia in its current form until a further court order, or until a pending patent lawsuit between the warring technology giants is resolved.
The ruling comes after courts in other countries including the US, Germany and the Netherlands upheld Apple's claims that its intellectual property had been appropriated by Samsung.
Despite the recent setbacks, Samsung says it remains confident it can prove Apple violated its wireless technology patents.
"We will continue to legally assert our intellectual property rights against those who violate Samsung's patents and free ride on our technology," the company said in a statement.