Green power is about more than power
One networking vendor has taken aim at others touting green credentials by calling for the complete product supply chain to go green.
The Marketing Director of D-Link Australia has criticised "green" marketing, saying that unless manufacturers consider green issues in every stage of the manufacturing process for their products they cannot sustain a green market posture.

Download this free guide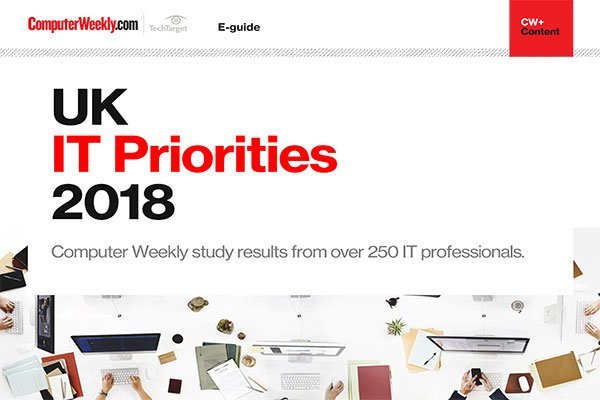 2018 UK IT Priorities survey results
IT organisations in the UK and across Europe are starting to accelerate the move to the cloud. Read more about the key areas in which senior IT managers are planning to invest in over the next 12 months.
"If a manufacturer is green but your transport partners are not, you can end up carbon neutral, not carbon positive," he said at the Media Connect Kickstart Conference in Maroochydore yesterday.
Brandishing a copy of the ACCC's recent advice for marketers considering green issues, Famularalso asked if manufacturers' component suppliers are using green strategies and if their transport providers are thinking green. He added that unless a company's complete supply chain is proven to take environmental concerns into account that green marketing can be a convenient veneer.
Famularo's opinions were voiced in the context of D-Link's launch of a new and (predictably) green switch. The device sports a familiar cream plastic chassis, which Famularo says was chosen as green dyes for plastic are - ironically - more environmentally damaging! The new machine switches off ports that are not in use and has other power-saving tricks as well.
In other news from the conference NetComm has revealed it is planning to develop 3G femtocells, as the company believes that WiMax will not become the dominant wireless broadband protocol. The company will also phase out its PCMCIA 3G-WiFi modems in favour of models that use USB wireless modems, citing waning demand for the PCMICA option.
Read more on Data centre networking