Video: HSBC business customers can bank on Blackberry
HSBC has launched the first UK business banking service optimised for BlackBerry users.
HSBC has launched the first UK business banking service optimised for Blackberry users.
HSBC Commercial Banking says the new service enables HSBC business internet banking customers to monitor their transactions via a new free service optimised for the screens of their BlackBerry 8000 series devices.

Download this free guide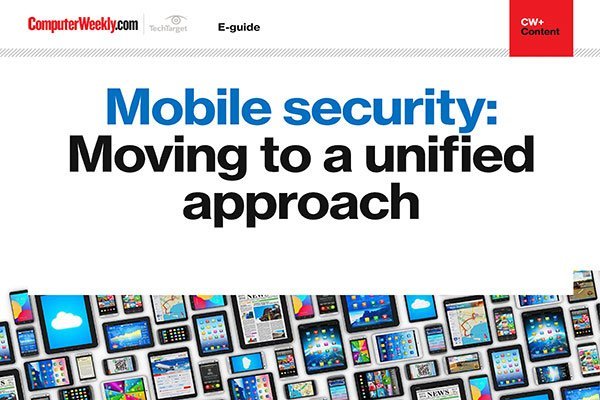 3 expert insights into how mobile security is evolving for business
Download this e-guide to read expert insights into how the current trends in mobile security strategy are showing a move from mobile device management, to enterprise mobile management and unified endpoint management - indicating an evolution towards a unified approach to mobile security.
By submitting your personal information, you agree that TechTarget and its partners may contact you regarding relevant content, products and special offers.
You also agree that your personal information may be transferred and processed in the United States, and that you have read and agree to the Terms of Use and the Privacy Policy.
HSBC's business internet banking service has almost 300,000 UK users. Those with BlackBerries will be able to access real-time balances and transactions for the last seven days on HSBC sterling accounts, and balances on foreign currency accounts.
They will also have access to balances on business and commercial credit cards, along with seven days worth of transactions for each cardholder.
Noel Quinn, UK head of commercial banking at HSBC, said, "We understand that our business customers need to be able to manage their money on the go, and we aim to provide them with the best technology to make this possible."
The new service is accessed from www.m.hsbc.co.uk using the same username and password as the regular HSBC internet banking service.
See the Blackberry Storm in action
The service uses IBM WebSphere Everyplace Mobile Portal Enable software, which enables content to be delivered to mobile devices.
It uses component policies to associate the appropriate version of a digital asset – such as an image – to the target device.
See also:
Everyplace Mobile Portal Enable software
Mobile banking users to soar>>
Case study: E-bank Japan sets mobile banking example>>
Read more on Mobile hardware