EMC refocuses storage on file migration
Users say the benefits of file virtualisation haven't gone much further than migrating files, prompting EMC to scale back its Rainfinity offering.
EMC has announced a new version of its Rainfinity file virtualisation
called File Migration Appliance (FMA). It's a 1U box that includes only features related to policy-based migration of files for half the cost of the original product.
The full version of Rainfinity, called Global File Virtualisation (GFV), also contains global namespace functions for masking heterogeneous production network attached storage (NAS) systems for management and comes in a 2U, two-appliance form factor, according to an EMC spokesperson. GFV 7.0, announced in November, also performs load balancing and simulated "what-if" scenarios. These software features have also been added into the new FMA.

Download this free guide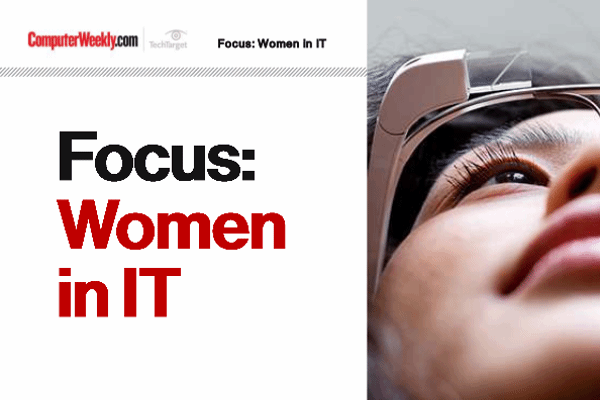 Shifting the landscape of gender and diversity
The number of women in tech in Europe is an average of 16%. This guide offers a collection of articles highlighting some of the prominent issues surrounding increasing the number of women in the IT industry.

By submitting your personal information, you agree that TechTarget and its partners may contact you regarding relevant content, products and special offers.

You also agree that your personal information may be transferred and processed in the United States, and that you have read and agree to the Terms of Use and the Privacy Policy.

"Customers really like the archiving functionality and have asked us, 'can we just have that'?" an EMC spokesperson said.

It turns out some early adopters of the product, including early user references for Rainfinity, have found the product collects dust in their environment after data migrations are completed.

One user bought Rainfinity two years ago for one major data migration job. "Several times after that we used it for minor jobs, but we let the license atrophy in early 2005," said Doug East, who asked that his company not be named.

East said he would again consider the product, as well as its competitors, if another major migration project crops up. He added that his company would probably purchase a product again, too, even if for temporary purposes, because some of the data it manages is classified, making a services engagement for data migration out of the question. Otherwise, "we don't have a use case for day-to-day file virtualisation in our environment," he said.

East isn't alone. Another engineer for a major financial company, who asked not to be named because corporate policy prohibits him from speaking to the press, said that EMC had sent over a Rainfinity appliance as part of a larger deal, but it has been sitting in the company's test lab ever since. "We are looking at the new file management module," he said. Currently, his shop has multiple tiers of storage, but data isn't migrated between them. "We pick a tier when we start a project and leave the storage there," he said. "NAS is on a single tier right now, but we'd like to start archiving some of the files to our Centera."

One EMC value-added reseller (VAR), Keith Norbie, storage division director for Nexus Information Systems, said there hasn't been much uptake for Rainfinity so far, especially not GFV, with its $93,000 starting price tag.

"In the past, the price and the way it's packaged for the enterprise have been concerns for users," he said. "What gets funded, at all but the very biggest companies, is pain and future expansion. Right now users have bigger fish to fry than file virtualisation and instead are focused on things like backup to disk and data deduplication."

However, Norbie said, the repackaging with an emphasis on data migration could help widen the appeal of the product. "Dropping the price a bit and focusing the product into the niche where it's been most successful should help address the market better."

Rainfinity rumored to replace Centera File Archiver

Though compatibility with Centera was first added with GFV 7.0, the archiving aspects of FMA are being emphasised with this announcement. And, according to some EMC insiders, that may not be coincidence.

"Some parts of EMC are telling customers that Centera File Archiver (CFA) … [is] being dropped as [an] ILM tool in favor of Rainfinity," according to an email from an internal EMC source sent to SearchStorage.com this week. "Others inside EMC disagree."

"There are discussions about that right now," confirmed another EMC insider, speaking on condition of anonymity. "Rainfinity can offer more features than CFA. What we would probably do is continue to support CFA installations but not sign up any new customers for it, making Rainfinity the next generation product for archiving." This source also confirmed that there's still debate within the company about the exact course of action.

EMC officials would not confirm the plans on record, at least not in so many words. Steve Spataro, Manager of EMC Centera product marketing, said only that "EMC offers CFA, as well as FMA, to customers who need file system archiving. FMA, however, is a starting point for customers who want to begin with archiving and move on to file system virtualisation in the future. We see more and more customers wanting that kind of flexibility."
Read more on IT jobs and recruitment