EC tries again on Europe-wide software patents
The European Commission is once again attempting to introduce a Europe-wide software patenting system.
The European Commission is once again attempting to introduce a Europe-wide software patenting system.
Its plans lay in tatters in 2005 when the European Parliament rejected the proposal, with fears that big business would squeeze smaller developers in the technology development market.

Download this free guide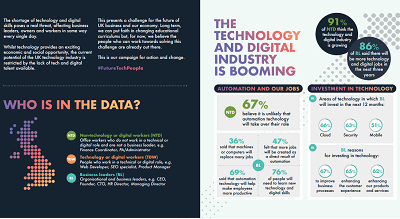 Infographic: How to future-proof UK technology
There is no doubt that the technology industry is booming right now, bringing with it exciting social and economic opportunities. However, there is a real fear that the UK industry may be stunted due to the lack of talent available. This e-guide helps to break down the future fears and expectations of dozens of business leaders and tech workers.
The open source community was also against the proposals, on the broad grounds that such a patenting system would act against collaborative development, and encourage regular US-style patent litigation in the European market.
After the European Parliament vote, the existing system of national patents prevailed, but it was expected that the Commission would try once more for a European patenting system.
Internal market and services commissioner Charlie McCreevy said, "Patents are a driving force for promoting innovation, growth and competitiveness, but the single market for patents is still incomplete.
"Our consultation showed that the EU simply must deliver, in particular on the Community patent and sound litigation arrangements, because in today's increasingly competitive global economy Europe cannot afford to lose ground in an area as crucial as patent policy," said McCreevy.
McCreevy said Europe's current patent system is considerably more expensive than the US and Japanese systems. A Community patent would be far more attractive than the present system, he claimed, which is a bundle of national patents.
A European patent designating 13 countries is 11 times more expensive than a US patent and 13 times more expensive then a Japanese patent, said McCreevy.
More information on the Commission's plans is available here
European patents to cause another stir

Comment on this article: computer.weekly@rbi.co.uk
Read more on IT legislation and regulation