Your shout: IT jobs, mergers, security, English lesson
Have your say at computerweekly.com
Computer Weekly readers have their say at computerweekly.com
So have we done too much, much too young?
With regards to Dave Overall's opinion (Computer Weekly, 3 October), is the IT industry really still perceived as a "young persons" playground? Are the people who do the hiring afraid that someone who is older and more experienced will end up taking their job?

Download this free guide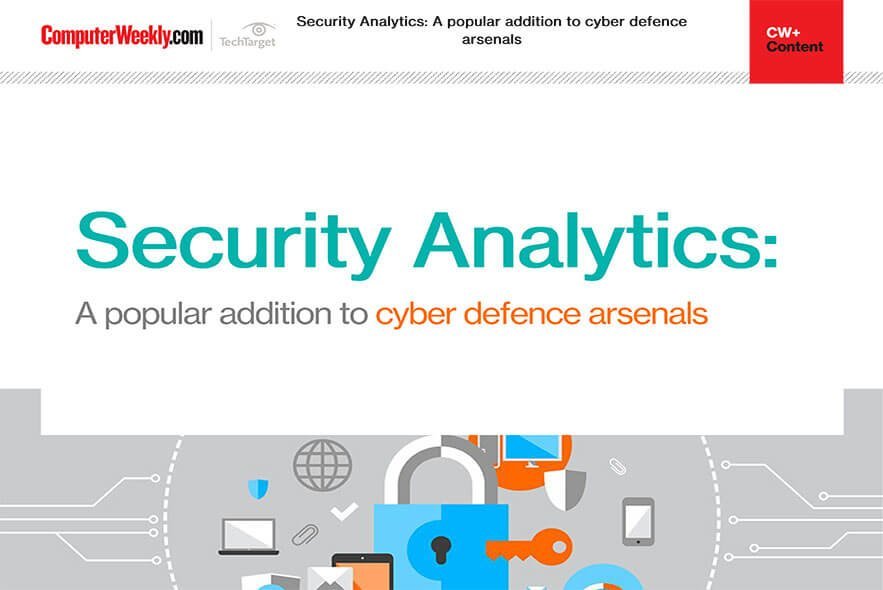 How to improve your cyber security with security analytics
Download this e-guide to read how many firms are looking to security analytics to keep abreast of the ever-evolving world of cyber threats. With traditional approaches to cyber security proving less effective against increasingly sophisticated and automated cyber-attacks, security analytics may well be your knight in shining armour.
I am sure CEOs and shareholders would see things differently. They would put their profits and reputation first and hire whoever will do the best job – regardless of their age. And for those who think 30 or 40 is old, take me as an example.
I graduated from university with a masters degree in business information technology only last year and I am just about to do my Prince2 practitioners. I left school at 16 (in 1987) and went straight into IT.
Soon I will be able to say I have 20 years' experience, but I am still only in my mid-30s. By my mid-40s I will have 30 years' experience. I will have been around since the days of the BBC micro – 10 years before the internet came along.
With experience like that, how will I be less valuable when I am 43 than someone who is 23 or 33? I therefore agree with Overall. It is not that we are no good – it is that we are too good.
If people choose not to employ us then the economy will suffer the consequences. Not to mention how CEOs will suffer when shareholders see their profits disappear.
David Lightfoot
Don't use the sticky-tape approach to mergers
I echo Gartner's views on how important the CIO is during any merger and acquisition (Computer Weekly, 31 October). As companies become more automated, technology implications must be considered as soon as the merger activity begins.
In agreeing to any takeover, organisations need to ensure their customer information is managed in a secure and well-integrated manner. Maintaining one version of the truth is absolutely critical to ensuring that both organisations can carry on as usual through the transition, despite having different agendas.
The danger is that technology, applications and data may be mish-mashed together when mergers take place. Information bottlenecks can occur just as easily as traffic bottlenecks when a dual carriageway merges into one lane. Companies cannot take the sticky-tape approach to binding their operations together or this type of traffic squeze will hamper operations. If a merger is to occur, data needs to be available for applications enterprise-wide, accurately, consistently and with good data quality.
Tim Daniels, Informatica
Nobody need be dishonest for data to go missing
I refer to Christian Annesley's article "UK firms must wake up to security" (Computer Weekly, 24 October). I agree with Thomas Raschke when he says that many firms are still adopting a piecemeal approach to security which can, and often does, leave them exposed. But it is worth highlighting the gap between popular perception and reality when it comes to the data leakage issue in particular.
The internet is becoming ubiquitous for communications, and the risks of data leaking out of a corporate network go far beyond portable devices, to any system that has internet access.
There are three potential sources of information loss. The first is intentional theft by an employee. The second is targeted attacks from the outside, using malware to steal proprietary information. The third – which according to Gartner is the biggest risk, but is often overlooked – is unintentional data leakage.
Legitimate, honest employees can unintentionally leak sensitive information, simply by sending an e-mail or posting a web form with an incorrect attachment containing sensitive data.
Ross Paul, Websense
The short answer to what an acronym means
I have always thought that journalists in Britain ought to understand what English words mean. Unfortunately, the media generally seems to employ people who do not understand the meaning of many English words.
You have a classic example in Downtime (Computer Weekly, 31 October). PC is not an acronym; it is an abbreviation. An acronym is a word whose component letters form an abbreviation. A good example of an acronym is Ram for random access memory. Just as all herrings are fish but not all fish are herring, all acronyms are abbreviations but not all abbreviations are acronyms.
I must conclude, however, by congratulating you on the general level of English in your publication, including Downtime.
John Foggitt, SPSL

Answer back
Do you have a fresh take on someone's opinion on this page, or something to say about a Computer Weekly article? E-mail computer.weekly@rbi.co.uk. Please include a daytime phone number.
Read more on IT risk management