Outsourcing experience a big let-down
Disappointed by the fruits of outsourcing, many of the world's largest organisations are bringing IT operations and business...
Disappointed by the fruits of outsourcing, many of the world's largest organisations are bringing IT operations and business processes back in-house and exploring alternatives, according to a new study by Deloitte Consulting.

Download this free guide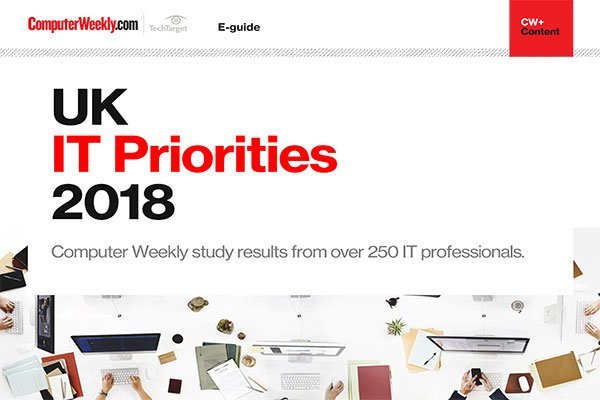 UK IT Priorities 2018 survey results
Download this e-guide to discover the results of our 2018 UK IT Priorities survey, where IT leaders shared with us what they are going to be investing in over the coming 12 months.
By submitting your personal information, you agree that TechTarget and its partners may contact you regarding relevant content, products and special offers.
You also agree that your personal information may be transferred and processed in the United States, and that you have read and agree to the Terms of Use and the Privacy Policy.
Areas that traditional outsourcing was expected to improve, such as costs and complexity, were found to be the main reasons for the companies' unhappiness with outsourcing.
The study, entitled Calling a Change in the Outsourcing Market, reveals that 70% of survey participants had "significant negative experiences with outsourcing projects and are now exercising greater caution in approaching outsourcing".
One in four participants had brought functions back in-house after realising they could be handled more successfully or cheaply internally.
The survey found that 44% did not realise cost savings as a result of outsourcing. And 57% of respondents absorbed costs for services they believed were the contractual obligation of their supplier.
Nearly half of participants identified hidden costs as the most common problem when managing outsourcing projects.
"There are fundamental differences between product outsourcing and the outsourcing of service functions, differences that were overlooked but have now come to the fore," said Ken Landis, Deloitte senior strategy principal.
"Outsourcing vendors and companies may have conflicting objectives, putting at risk clients' desire for innovation, cost savings and quality. Moreover, the structural advantages envisioned do not always translate into cheaper, better or faster services."
As a result, larger companies were now scrutinising new outsourcing deals more closely, renegotiating existing agreements, and bringing functions back in-house, said Landis.
The study found participants originally outsourced functions for a variety of reasons, including cost savings, ease of execution, flexibility, and lack of in-house capability.
But many companies had found that instead of simplifying operations, outsourcing could "introduce unexpected complexity, add cost and friction into the value chain, and require more senior management attention and deeper management skills than anticipated".
Deloitte carried out in-depth research with 25 "world-class" organisations with a combined spend on large outsourcing contracts of £26bn.
According to the study, other outsourcing pitfalls encountered included:
62% found outsourcing required more management effort than originally estimated
57% said they could not free up internal resources for other projects, leading to larger than anticipated deal management overheads
52% ranked cost-related issues as the main risk of outsourcing
81% said their supplier's pricing and cost structure lacked transparency, which increased the risk of additional costs
48% had no standardised methodology to evaluate the business case for outsourcing
Read more on IT outsourcing