Chinese mobile phone manufacturers' supply chain inexperience contributed to chip slowdown
Chinese mobile phone handset makers' inexperience in managing their supply chains and forecasting end-user demand was partly...
Chinese mobile phone handset makers' inexperience in managing their supply chains and forecasting end-user demand was partly responsible for the slowdown in demand for semiconductors that began earlier this year, according to the top executive at semiconductor distributor Avnet.

Download this free guide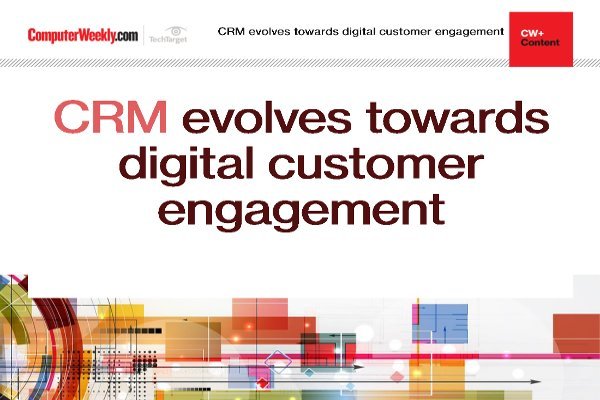 Enhancing digital customer engagement with CRM
Learn about customer relationship management has evolved towards engaging with customers through every channel, with digital at the forefront.
By submitting your personal information, you agree that TechTarget and its partners may contact you regarding relevant content, products and special offers.
You also agree that your personal information may be transferred and processed in the United States, and that you have read and agree to the Terms of Use and the Privacy Policy.
"It really has been a China-led slowdown in incoming orders," said Roy Vallee, Avnet's chairman and chief executive.
Orders for chips and other components began to slow in China during May, sparking concerns that the technology industry might be sliding into another downturn, Vallee said.
"We've all been trained that when incoming order rates slow, that's the signal that we're in the next technology down-cycle," he said.
But although incoming orders have slowed there has been no indication of a slowdown in sales to end users, Vallee said. "We cannot identify any meaningful slowdown in end demand, either on the consumer side or on the business side."
Considering the absence of a slowdown in end-user demand, Vallee believes the slowdown in demand for semiconductors reflects supply-chain issues within the industry, particularly among Chinese mobile handset makers, and does not signal a wider downturn.
Late last year, product lead times had stretched to as long as 14 weeks and capacity utilisation rates were rising at chip makers, signalling to Chinese handset makers the possibility of higher prices and shortages for some components, Vallee said. In a bid to avoid being caught by rising prices or without access to key components, they began to aggressively place additional orders, he said.
At the same time, Chinese handset makers have not fully developed the sophisticated forecasting techniques needed to predict how much of China's market they will be able to serve with their products, he said. "They're relatively immature in terms of forecasting."
This means that Chinese handset makers are largely unable to know how much demand there is for their products until they reach the marketplace. "You have that dynamic coupled with aggressive, backlogged [order] pipelines and that combination served to push back the supply chain," Vallee said.
There are signs that this slowdown in orders may be short-lived. Vallee expects to see incoming orders pick up again during the final quarter of this year, putting to rest fears of a wider industry downturn.
Sumner Lemon writes for IDG News Service
Read more on Business applications