Dell resumes Inspiron XPS shipments
Dell has resumed shipments of the Inspiron XPS system, its first notebook computer aimed exclusively at gaming enthusiasts, after...
Dell has resumed shipments of the Inspiron XPS system, its first notebook computer aimed exclusively at gaming enthusiasts, after a problem with the notebook was discovered.

Download this free guide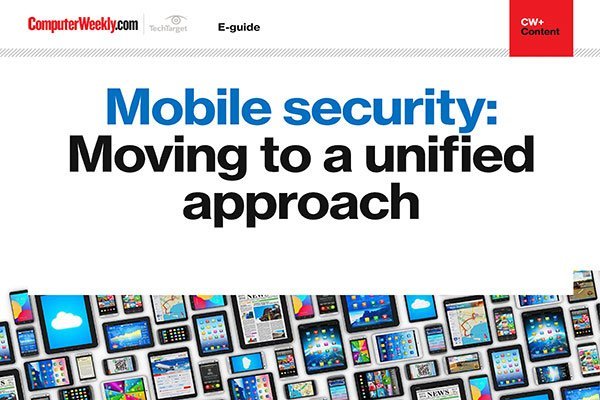 3 expert insights into how mobile security is evolving for business
Download this e-guide to read expert insights into how the current trends in mobile security strategy are showing a move from mobile device management, to enterprise mobile management and unified endpoint management - indicating an evolution towards a unified approach to mobile security.
By submitting your personal information, you agree that TechTarget and its partners may contact you regarding relevant content, products and special offers.
You also agree that your personal information may be transferred and processed in the United States, and that you have read and agree to the Terms of Use and the Privacy Policy.
"We saw a condition with both the Inspiron XPS and the Inspiron 9100: we determined the root cause, fixed it, tested it and it is now resolved. Shipments of the laptops were on hold but resumed last week," said Dell spokesman Venancio Figueroa.
Figueroa declined to reveal the nature of the problem, how many customers were affected by the "condition" or shipment delays, and was uncertain of when the shipment hold was initially put in place.
"The problem was spotted at Dell and we took the initiative to fix it on behalf of Dell customers," Figueroa said.
Launched last month, the Inspiron XPS system is loaded with the type of processing power, graphics and sound that gamers demand. The notebook comes with an Intel Pentium 4 or Pentium 4 Extreme Edition processor running at 3.4GHz and ATI Technologies' Mobility Radeon 9700 graphics card with 128Mbytes of memory.
It also has a 60Gbyte or 80Gbyte hard drive, 512Mbytes to 2Gbytes of DDR RAM (Double Data Rate Random Access Memory) running at 400MHz, a DVD-RW drive, four USB 2.0 ports and an IEEE 1394 port.
Postings on both the notebookforums.com and Dell forum websites indicated that users have experienced lock up and display corruption problems with both the Inspiron XPS and the lower-priced Inspiron 9100. The majority of the postings point to faulty cards, such as the ATI Radeon 9700 graphics card, as the root of the problem.
Figueroa said the problem was not related to a graphics card. As for reports that expensive on-site technical service has been required for some units that did ship, Figueroa said he had no knowledge of any such cases.
'"Some of the reports out there are inaccurate, but we are not going to disclose specifics," Figueroa said. "We're working through our orders, making sure that customers can receive their notebooks as soon as we build them and ship them, and we are working on decreasing delays."
Laura Rohde writes for IDG News Service
Read more on Mobile hardware