Suppliers join forces to make data safer
EMC, Nortel Networks and Legato Systems have announced a business continuity solution that would allow disparate datacentres to...
EMC, Nortel Networks and Legato Systems have announced a business continuity solution that would allow disparate datacentres to behave as one.
If a datacentre was destroyed or system unavailable, the solution will enable transactions to be re-routed automatically to an alternate site. No manual restore or restart procedures would be needed. This reduces costs and time to recovery.

Download this free guide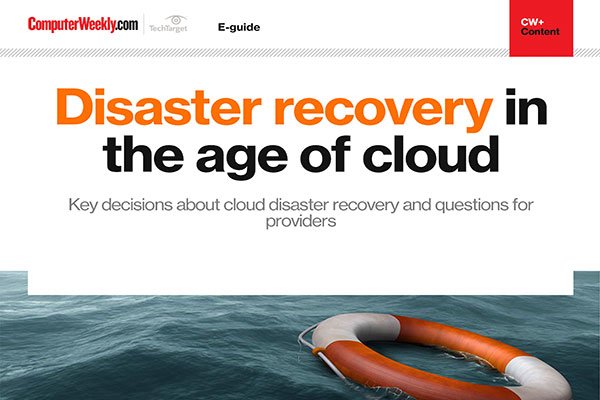 10 mistakes to avoid in your disaster recovery planning process
Learn how cloud is emerging as a key option for disaster recovery due to benefits such as reduced costs and utilisation of your provider's skills if you don't have them in-house.
By submitting your personal information, you agree that TechTarget and its partners may contact you regarding relevant content, products and special offers.
You also agree that your personal information may be transferred and processed in the United States, and that you have read and agree to the Terms of Use and the Privacy Policy.
The solution includes the CLARiiON storage area network (San), Symmetrix high-end San, Remote Data Facility (SRDF) and remote replication software products - all from EMC, Legato's Automated Availability Manager (AAM) for EMC SRDF and Nortel's OPTera Metro 5200 Multi-service platform.
"We're basically bringing from a hardware perspective Symmetrix and CLARiiON that will be storing information at the sites," said Ken Steinhardt, director of technology analysis at EMC. "But the most significant piece is the SRDF that provides multi-platform, multi-site data replication transparently so that data which is created at one site can be replicated - totally transparent to the applications and servers, and with no overhead on the servers - to the remote site."
Legato's AAM for EMC's SRDF combines the functions of the two to provide protection of sites' system resources, data and applications; planned or unplanned downtime; site failure and disaster; and provides automatic or manual site-to-site failover and fail-back.
The AAM console manages the Symmetrix and CLARiiON Sans over distances of up to 200km because Nortel's OPTera Metro 5200 is based on dense wavelength division multiplexing and its bandwidth provides massive scalability, Steinhardt said.
In addition, the customer can tailor the solution to fit their storage and disaster planning needs such as choosing to replicate critical data at a specific disaster recovery location, and sharing data storage tasks between other datacentres. The options are also there if a company wants to go to the extreme of saving all the data at each location.
Supported platforms for the solution include Sun Microsystems' Solaris, Hewlett-Packard's HP-UX, Microsoft's Windows NT and 2000 and IBM's AIX.
Read more on Business continuity planning