Palm reports loss and delays operating system spin-off
Palm reported a $172m (£110m) loss for its third quarter as revenue fell 29% from the year-earlier level to $209m.
Palm reported a $172m (£110m) loss for its third quarter as revenue fell 29% from the year-earlier level to $209m.
The mobile device giant said fourth-quarter revenue is likely to be down between 15% and 20% year-over-year. It added that it is delaying a planned spin-off of its PalmSource operating system unit from mid-year to late summer.

Download this free guide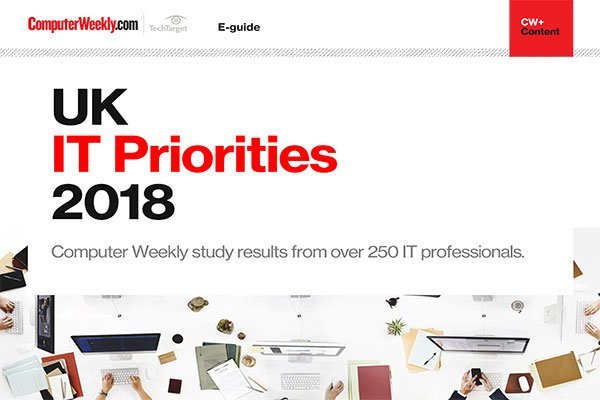 UK IT Priorities 2018 survey results
Download this e-guide to discover the results of our 2018 UK IT Priorities survey, where IT leaders shared with us what they are going to be investing in over the coming 12 months.
By submitting your personal information, you agree that TechTarget and its partners may contact you regarding relevant content, products and special offers.
You also agree that your personal information may be transferred and processed in the United States, and that you have read and agree to the Terms of Use and the Privacy Policy.
For the third quarter of fiscal year 2003, net loss was $172.3m. This net loss included restructuring charges of $40.2m (£26m) and impairment charges of $102.5m (£66m). The restructuring charges related to rationalising real estate locations and reassessing the ability to sublease vacant facilities; severance payments related to layoffs; and other items related to restructuring Palm Solutions Group and PalmSource.
"The progressive recovery of the handheld industry is continuing, although still held back by weak economic fundamentals. We are pleased to post the first profitable quarter of our PalmSource subsidiary. Palm is determined to return to sustained profitability, without sacrificing its participation in the growth drivers of the next chapter in the handheld industry," said Eric Benhamou, Palm's chairman and chief executive officer.
Shipments of Palm's PDAs dropped 12.2% in 2002, but Palm still shipped almost three million more units than its nearest competitor, Hewlett-Packard, according to analyst firm Dataquest. Palm's 4.44 million units in 2002 represented 36.8% of the market, compared with HP's 1.63 million units and 13.5% of the market.

Palm's products have proved popular among consumers because of their lower prices and ease of use, said Stephen Baker, director of research at NPD Techworld.

While the Pocket PC operating system has appealed most to businesses, the emergence of cheaper iPaq devices and Dell Computer's new Axim PDA prove more popular in the consumer market.


Read more on Data centre hardware