WS-I to vote on Sun's fate
Sun Microsystems is making a bid for one of two board seats being added to The Web Services Interoperability Organization (WS-I).
Sun Microsystems is making a bid for one of two board seats being added to The Web Services Interoperability Organization (WS-I).
Sun was, intially, denied a board seat in the February 2002 formation of WS-I, despite the prominence of Sun's Java programming language and platform for web services. Sun joined last October when given the chance to run for a seat. The company has participated in working groups for basic web services profiles, sample applications and testing.

Download this free guide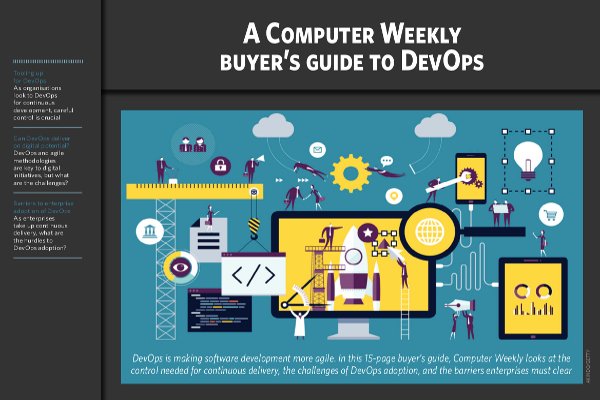 Tooling up for DevOps
Join us as we delve into how DevOps is making software development more agile as well as the control needed for continuous delivery, the challenges of DevOps adoption, and the barriers enterprises must clear.
By submitting your personal information, you agree that TechTarget and its partners may contact you regarding relevant content, products and special offers.
You also agree that your personal information may be transferred and processed in the United States, and that you have read and agree to the Terms of Use and the Privacy Policy.
"Sun's objective in participating in WS-I is to actively work with the industry to ensure the highest degree of interoperability possible for web services," said Mark Hapner, Sun's WS-I representative and chief web services strategist in Sun's Java web services organisation.
"Our focus is on openness and access to the technology. We strongly support royalty-free access to these horizontal technologies."
Sun has criticised Microsoft and IBM as not fully supporting royalty-free web services specifications.
Two seats are being added to the presently nine-member policy-making board, one to be a two-year seat and the other term expiring after a year. Several companies are also seeking seats, including Cape Clear Software, Nokia, SeeBeyond, VeriSign and webMethods.
Ballots from the 166 member organisations can be cast between 17 March to 21 March, with an announcement of the results expected on 28 March.
Unlike Microsoft and IBM, who have permanent board seats, Sun's term would be subject to re-election.
Sun's Hapner stressed that WS-I has an important role in promoting interoperability.
"The bottom line is [that] the customer wants the risk taken out of web services. They want to be sure that when they develop web services, they actually interoperate. It's a goal of Sun and it's a goal of WS-I," Hapner said.
If not elected to the board, Sun still plans to be a strong participant in WS-I, Hapner said.
WS-I differs from standards development organisations such as the World Wide Web Consortium (W3C) or Organization for the Advancement of Structured Information Standards (Oasis) in that WS-I is intended to promote interoperability by providing guidance, recommending practices, and supporting resources for developing interoperable web services.

Read more on Web software