Payment methods and legislation are barriers for online retailers
Existing payment services and the legislative framework for e-commerce are serious drawbacks to online retailers, the Interactive...

Download this free guide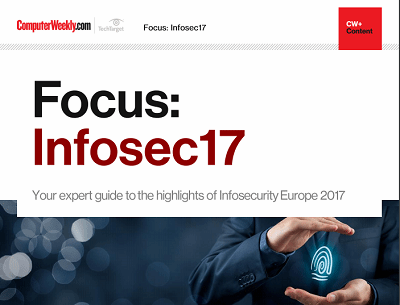 From forensic cyber to encryption: InfoSec17
Security technologist Bruce Schneier's insights and warnings around the regulation of IoT security and forensic cyber psychologist Mary Aiken's comments around the tensions between encryption and state security were the top highlights of the keynote presentations at Infosecurity Europe 2017 in London.

Existing payment services and the legislative framework for e-commerce are serious drawbacks to online retailers, the Interactive Media in Retail Group (IMRG), said last week.



The group, the main industry body for online retailers, called on the Government and the payments industry to address the situation and to do considerably more to dispel myths and reassure consumers that Internet shopping is safe.

"Payment mechanisms are not fair to merchants," said James Roper, chief executive of the IMRG. "Charge-backs, when the consumer can get a refund within six months of making the purchase without a reason, are still the main problem."

While it would appear that the balance may be shifting, with both Visa and Mastercard launching payment schemes that move the burden from the retailer to the payment card issuer in the case of fraud, Roper said more can be done.

"The Visa and Mastercard services are there but, as far as we are aware, no one has taken them up," he said. "You have to question how much the services will actually help the retailer."

Micro-payment services, where consumers are able to purchase goods and services online and make one payment at the end of the month, for example, via their mobile phone bill, will help online retailers, but critical mass is vital, Roper said.

"Moving billing online is such an obvious move but it remains to be seen how widespread it will be," he said. "If these systems were so good the payment providers would have moved in long ago."

The Government and the payments industry have paid lip-service to the real needs of online retailers to date, according to Roper. For example, he said, consumers are not given enough clear information about purchasing goods and services over the Internet.

"Why can't government and the banks make it absolutely clear that e-retailing is safe?" he asked. "They make the right noises but they are not doing enough to get the message across."

Roper was also critical of the European Union's move to regulate online retail with the e-commerce directive, which will be implemented in the coming months.

"Governments should support self regulation until

e-commerce has fully matured," he said. "Otherwise they are basing decisions on guesswork - which they usually get wrong."

However, as the legislation will be passed in some form, Roper said the IMRG has lobbied the EU to make sure penalties for breaking the law are light.
Read more on IT risk management