PCG confident of IR35 Court of Appeal victory
The Professional Contractors Group (PCG) has said it is a "small step" away from proving that IR35 is illegal under European...

Download this free guide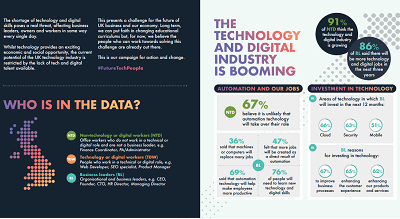 Infographic: How to future-proof UK technology
There is no doubt that the technology industry is booming right now, bringing with it exciting social and economic opportunities. However, there is a real fear that the UK industry may be stunted due to the lack of talent available. This e-guide helps to break down the future fears and expectations of dozens of business leaders and tech workers.

The Professional Contractors Group (PCG) has said it is a "small step" away from proving that IR35 is illegal under European Union law.



The fight against the controversial tax measure moves to the Court of Appeal next week after the PCG failed in a bid to get the High Court to strike down the tax law in March.

PCG chairman Jane Akshar told CW360.com: "The High Court found in PCG's favour on so many factual issues that we felt it was only a small step to prove that not only is this law unfair and uncompetitive, it is also illegal."

The PCG's 14,000 members have funded the appeal, which will claim that the tax law contravenes European Union legislation on two counts: as an illegal state aid and a barrier to free movement.

IR35, announced in a press notice after the March 1999 Budget, treats small businesses in knowledge-based industries as disguised employees for tax and National Insurance purposes.

Richard Barron, deputy head of the Institute of Directors policy unit, said IR35 is of increasing importance to IT directors, but thinks the PCG has little chance of overturning the House of Lords decision.

"Contractors will eventually want more and more money to cover heavy taxation or they will leave the UK workforce altogether," Barron said.

"I think the PCG has only a small chance of success in the Court of Appeal, although they must feel there is some hope of success because there will certainly be some considerable expense involved in the appeal."

PCG spokesman Susie Hughes said: "There are a lot of people keen to say we are doomed to failure, but we know European law and our members have voted with their chequebooks and urged us to go to the Court of Appeal at all costs."

The PCG warned earlier in November that IT professionals appealing against IR35 without proper legal representation were harming the fight against the tax measure.

The Court of Appeal will hear the PCG's case from 4-6 December.
Read more on IT legislation and regulation