Industry giants unveil Web services standard
IBM and Microsoft have jointly developed a standard that aims to make locating Web services easier for users.

Download this free guide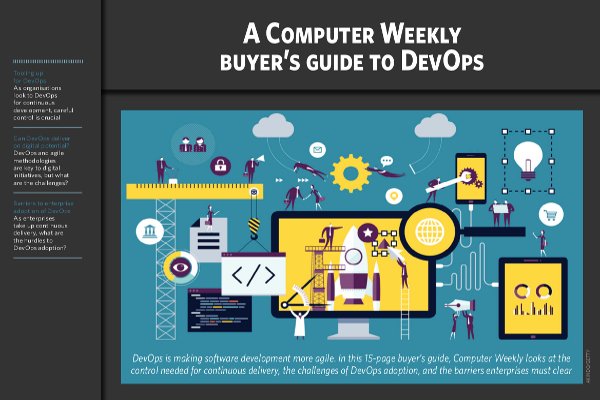 Tooling up for DevOps
Join us as we delve into how DevOps is making software development more agile as well as the control needed for continuous delivery, the challenges of DevOps adoption, and the barriers enterprises must clear.

IBM and Microsoft have jointly developed a standard that aims to make locating Web services easier for users.



Web Services-Inspection (WS-Inspection) will let users discover what XML-based Web services are offered by various companies, by checking those companies' Web sites, said Bob Sutor, director of IBM's e-business standards strategy.

Unlike other Web look-up standards such as Universal Description, Discovery, Integration (UDDI), which produces listings of Web services by category, WS-Inspection is a direct interrogation of a known company or provider. The standard offers two different ways to find similar information, Sutor said.

To find services listed using WS-Inspection, software developers will need to include WS-Inspection code in their applications. Toolkits to facilitate this are available from Microsoft and IBM, and Sutor predicts developers will adopt the technology soon, although he did not know when products using it might appear.

Businesses can offer WS-Inspection content by creating a Web Service Description Language (WSDL) description of the services they offer. They then put this description on their site, update their WS-Inspection file and register with directories, Sutor said.

He also speculated that standalone applications that "crawl" Web sites searching for WSDL files might be created.

WS-Inspection "fills out the collection of things we think people are going to need" to take full advantage of Web services, Sutor said, adding that people have to be able to find the services.

Microsoft and IBM will submit the standard to the appropriate standards body, be that the World Wide Web Consortium (W3C) or the XML consortium, Oasis. Sutor did not specify a timetable for the submission.

WS-Inspection is available now for IBM's Web Service Toolkit 2.4.1 and Microsoft's Visual Studio .Net. The toolkit can be downloaded at either www.alphaworks.ibm.com or msdn.microsoft.com/code/default.asp?url=/code/sample.asp?url=/Msdn-files/026/002/541/msdncompositedoc.xml.
Read more on Web software