Compaq launches wireless service package
Compaq Global Services has announced a portfolio of consulting and support services designed to help customers build an IT...

Download this free guide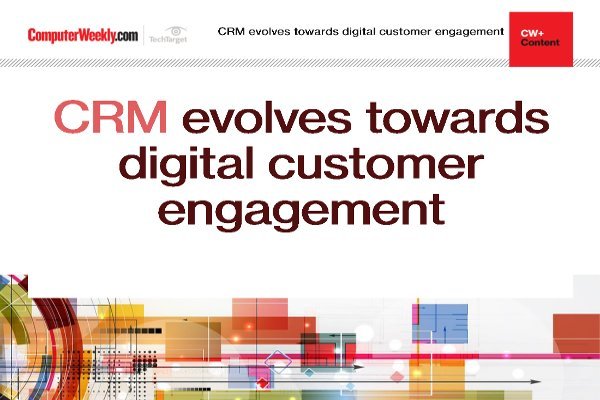 Enhancing digital customer engagement with CRM
Learn about customer relationship management has evolved towards engaging with customers through every channel, with digital at the forefront.

By submitting your personal information, you agree that TechTarget and its partners may contact you regarding relevant content, products and special offers.

You also agree that your personal information may be transferred and processed in the United States, and that you have read and agree to the Terms of Use and the Privacy Policy.

Compaq Global Services has announced a portfolio of consulting and support services designed to help customers build an IT infrastructure for wireless enterprise applications.



The new services span from managing a customer's wireless capability to a company's long-term business focus, said Bob Simmons, director of Compaq Global Services' wireless and networking practice.

Simmons said he hoped that the new wireless suite would help customers feel comfortable about taking the wireless plunge sooner rather than later.

"Too many people make wireless out to be something completely separate, people are calling this 'the next Internet' and I don't think that's right," Simmons said. "It's all about finding where you could apply this technology to your business."

The services suite is targeted at Wireless LAN public and private access; customer relationship management (CRM) for Siebel and Oracle deployments; mobile messaging for Microsoft Exchange and Lotus Notes environments; and mobile enterprise applications such as SAP AG and Oracle.

Elements of the new wireless services suite include:


Mobility Strategy Services: allows customers to target and map out potential targets for a wireless role within its business.



Mobility Architecture Services: aligns business objectives with technology.



Managed Mobility Pilot Services: low-risk early deployments, including a per-user pricing scheme.



Mobility & Wireless Assessment Services: checks the infrastructure and applications in place to support mobile technology.



Mobility Design & Implementation Services: designs customised mobility solutions.



Managed Mobility Services: ties in an end-to-end managed wireless service framework throughout an enterprise.



Business-Critical Support Services: assures 24x7 reliable operation of wireless system and applications in place.


The services will provide integration capabilities with various server and partner wireless devices and products, Simmons said.
Read more on Business applications