Siemens hit by £4.5m suit over SAP system
WH Smith is suing Siemens and Fujitsu Siemens Computers for £4.5m after the troubled roll-out of an SAP R/3 enterprise system.
WH Smith is suing Siemens and Fujitsu Siemens Computers for £4.5m after the troubled roll-out of an SAP R/3 enterprise system.
Mike Simons
The newspaper wholesaler alleges breach of contract and misrepresentation in the delivery of application and database servers to run software vital to the company's business.

Download this free guide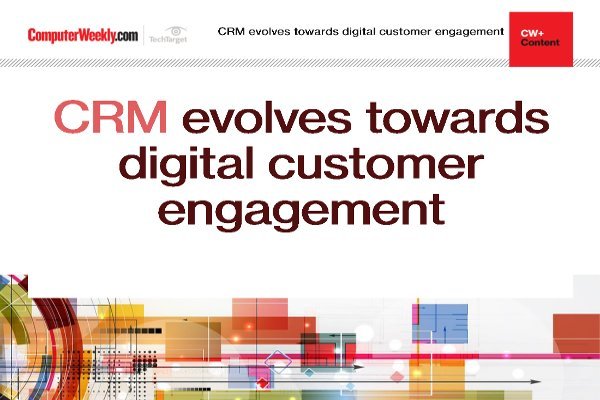 Enhancing digital customer engagement with CRM
Learn about customer relationship management has evolved towards engaging with customers through every channel, with digital at the forefront.
By submitting your personal information, you agree that TechTarget and its partners may contact you regarding relevant content, products and special offers.
You also agree that your personal information may be transferred and processed in the United States, and that you have read and agree to the Terms of Use and the Privacy Policy.
The two suppliers are countersuing for £1m and are promising to "defend the proceedings vigorously".
After an 18-month battle to fully implement SAP, WH Smith has now replaced the Fujitsu-Siemens database servers with IBM pSeries 680 servers. WH Smith said there was no disruption to its business processes.
The confrontation between WH Smith and Siemens illustrates the difficulties of implementing complex off-the-shelf software packages and highlights the importance of conflict resolution when things go wrong.
In 1998, WH Smith decided to replace the 90 separate IT systems in its 50 regional warehouses with a single enterprise system. The company wanted to be able to process orders anywhere, provide quicker access to data and increase efficiency.
Following an invitation to tender in 1998, Siemens proposed an architecture based on nine Primergy 870 Enterprise four-way NT application servers and two RM 600E-70 Enterprise Unix database servers operating on 17 CPUs out of a 24-CPU maximum capacity.
At the time, Siemens' proposal said it would "guarantee [WH Smith's] SAP R/3 sizing and ensure that the project does not suffer in the event that the sizing is not accurate". After recalculation, Siemens agreed 14 CPUs would be supplied in the final system.
The SAP implementation hit trouble almost immediately. By September 1999, 8% of WH Smith's total sales volume used the SAP system, but the database servers were operating at 45%-55% of their maximum capacity. In November the live sites accounted for 15% of sales but the database server was operating in excess of 70% capacity at daily peak use.
By early December 1999, "Users could not carry out many operations the system was designed for. The principle reason for the deterioration in performance was insufficient processing capacity on the database server," WH Smith alleged in court documents.
By the end of 1999, 24 processors were used in each server and the software had been fine-tuned. Despite continuing to modify the system last year, WH Smith alleges that rolling out SAP to more than 15 of its warehouses would have reduced performance below acceptable standards. It demanded replacement servers and extra services, which Siemens refused to provide, sparking this court case.
But the suppliers have issued a counter claim for about £1m. The firms said, "The difficulty arose due to factors outside our control."
The two companies argue that WH Smith "has or has allowed the software to be modified and/or developed in a way that the underlying assumptions for Siemens' delivery have changed".
If these changes had not been made, the system would have worked the way WH Smith wanted, the statement said.
Dan Kuznetsky, vice-president of systems software research at analyst IDC, said it would be difficult for the court to find where system bottlenecks had occurred. "The first bottleneck is usually network capacity, the second is the database. The third is memory availability and the fourth is processors," he said.
The legal battle highlights a major problem for the industry. Kuznetsky said, "This could be an object lesson for people considering moving from in-house developed applications to packaged software that is adapted by consultants. It is not necessarily a panacea and it is not always cheaper."
Additional reporting by Sarah Limbrick and James Rogers
Read more on Business applications