Police digital radio project raises interference fears
Police officers trialing the Government's £2.5bn Airwave digital radio project have been told to turn off their handsets in...
Police officers trialing the Government's £2.5bn Airwave digital radio project have been told to turn off their handsets in hospitals
James Rogers
Lancashire constabulary, which begins piloting the scheme from the end of February, said fears over interference from the handsets prompted the move. There are also concerns that breath-test and speed-trap equipment could be affected.

Download this free guide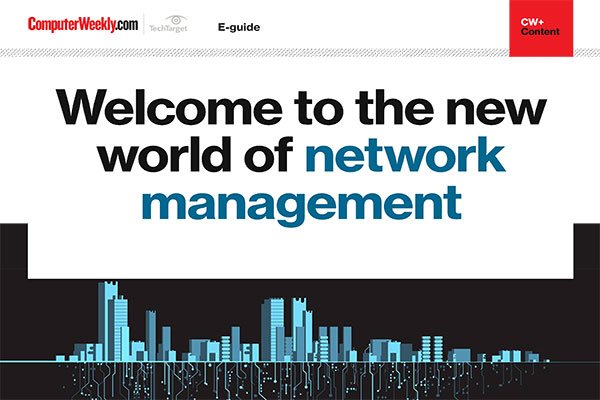 5 essential network management tips
Discover how the role of the network manager is undergoing radical change as the world of networking moves into the cloud with the transition towards software-defined, virtualised infrastructures and begins to incorporate elements of automation and machine learning.
By submitting your personal information, you agree that TechTarget and its partners may contact you regarding relevant content, products and special offers.
You also agree that your personal information may be transferred and processed in the United States, and that you have read and agree to the Terms of Use and the Privacy Policy.
The decision left the Police Federation worried. Federation chairman Fred Broughton said, "We are concerned that operational effectiveness will be hampered by the equipment and police officer safety compromised. We are seeking urgent talks with the Home Office and police chiefs to discuss the matter."
David Brindle, Lancashire project director, said, "There is a risk of interference but we don't know how much yet. We wish that we didn't have to do this but we are prepared to work around it because the benefits of the project, such as encryption and vastly improved coverage, are tremendous."
Like mobile phones, the radios transmit a regular pulse to base stations, which has the potential to cause interference.
Brindle said the Home Office is working to resolve the situation. He said, "The problem is that, because the level of pulse varies, it is difficult to gauge the actual level of impact."
Lancashire constabulary is preparing to test the equipment at Preston Royal Hospital to assess its impact on medical equipment.
Lancashire is the first UK constabulary to use the new digital handsets. Brindle said, "From the end of February the first of our six divisions, Preston Central, will use the radios. They will then be rolled out, on a month-by-month basis, to the other divisions."
Airwaves, the Public Safety Radio Communications Project, is supplied by BT, Motorola and TRW and should be rolled out to all 52 police forces by 2005.
Read more on IT project management