Restore faith in e-banks with digital certificates


David Bicknell
Viacode, the Post Office's digital security operation, has called for wider use of digital certificates in a bid to...


David Bicknell
Viacode, the Post Office's digital security operation, has called for wider use of digital certificates in a bid to restore customer confidence in online banking.

Download this free guide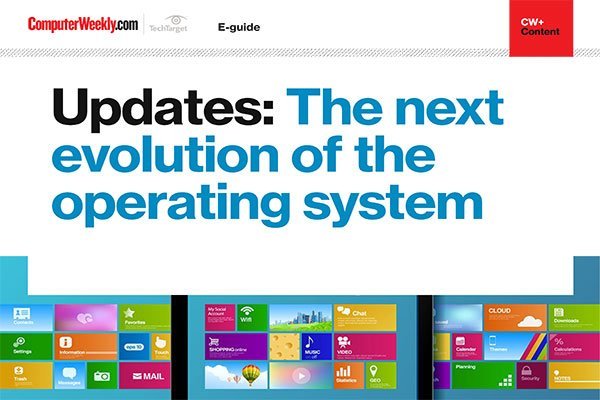 Unpacking the future of operating systems
In this e-guide, we take a look at how updates are the next evolution for operating systems. From security and iris recognition to 3D modelling and easier recognition with OneDrive, updates are key to keeping your device fresh and, most importantly, safe.
After the recent series of high-profile gaffes involving Cahoot, Egg and Barclays, Viacode said banks would now be more likely to embrace security technology that could retain customers and boost their confidence.
However, Viacode still believes widespread adoption of digital certificate-based technologies, such as public key infrastructures, in the commercial sector is still at least six months away.
Viacode managing director Peter Taylor said that while successful security solutions had to be "end-to-end", embracing the whole system, digital certificates are one potential solution to continuing consumer security fears.
His comments came as Viacode unveiled a new series of digital certificates aimed at company Web servers, offered in partnership with Canadian security company Entrust.
Viacode intends to carry out authentication and billing of applicants for the certificates, while Entrust.Net will issue and manage certificates.
Viacode said the certificates - which cost £419 for two years - will have a series of features that will enhance strength and credibility, while controlling costs. These include:
Certificates are issued to the applicant only after authentication by Viacode

Online revocation checking, allowing the certificates to be revoked

Valid for two years, lowering and administration costs

Direct UK support during business hours.

Taylor said take-up of public key infrastructures had been hindered by the Y2K spending freeze, the lack of a regulatory framework for digital signatures, and the insistence of security companies on marketing them as technology solutions - rather than as a means of enabling key business applications - was also a problem.
Read more on Microsoft Windows software