Skills shortage hits e-commerce take-up


Bill Goodwin
Labour shortages are threatening or delaying e-commerce projects as demand for staff with Internet skills in Europe...
Bill Goodwin
Labour shortages are threatening or delaying e-commerce projects as demand for staff with Internet skills in Europe reaches fever pitch.
If trends continue companies in the UK and Europe will find themselves in the same situation as firms in the US, where it is virtually impossible to recruit enough technical staff, research from Andersen Consulting warns.

Download this free guide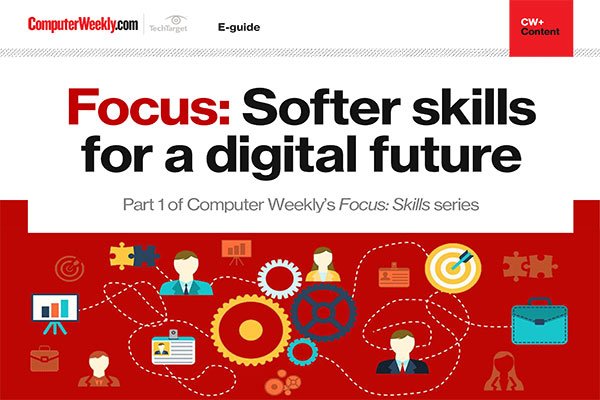 Why softer skills are essential for the workforce of the future
Explore the different types of skills that are needed for technology roles, as well as the increasing importance of soft skills, creativity and diverse thought in developing the technology teams of the future.
From the 160 organisations and individuals interviewed, nearly 90% of chief executives, government ministers and industry experts in Europe and the US are having difficulty hiring people with relevant skills.
The UK is the largest Internet employers in Europe, with Web-related positions expected to account for nearly 3% of the workforce by 2002.
But with an estimated 80,000 Internet-related vacancies expected to go unfilled in the UK in three years time, skills shortages could seriously damage the UK's digital economy, the report claims.
The shortfall will create a bonanza for e-commerce consultants and Web specialists, as businesses turn to consultants to fill the gaps. Those with the right skills can expect starting salaries of between £50,000 and £80,000.
Word of mouth is one of the most widely used methods of recruitment for Internet staff, the report reveals. Many Internet start-ups have found senior staff through networking.
Other start-ups have formed links with universities. Several have set up internships and work experience programmes to help their recruitment efforts. There is also a growing tendency for companies to look overseas for recruits, with some looking to India, Russia and Poland.
Internet business across Europe and the US were unanimous in calling on governments to do more to promote IT and Internet education.
Companies said they were concerned that few schools were connected to the net and 70% of those questioned said that government should do more at school and university level.
Businesses also complained that European governments were not doing enough to encourage the rapid roll-out of wide-band telecoms services. The lack of competition in the local loop and high call rates is also slowing down take-up of the Internet, the report, prepared by Spectrum, claims.
Read more on IT technical skills