Virtualization of storage boosts Bengaluru International Airport ops
Bangalore International Airport Limited (BIAL) opts for virtualization of storage and attains the thin-provisioning advantage as a bonus.
Bangalore International Airport Limited (BIAL) has many accolades to its credit. Primary among these is the fact that it operates the new Bengaluru International Airport, said to be one of the best operated airports in the world. IT infrastructure has a big role to play in all the accolades received by the company. Hence the company has been very careful in selection and modification of its IT infrastructure. One of its meticulous choices has been going in for virtualization of storage.

BIAL made the choice of going in for storage virtualization basically due to the size of its data. Considering that operating an airport does not entail accumulation of user data on a daily basis, BIAL's data is not huge. Only aircraft-related data that is transactional in nature resides with the company. This fact was the key reason why the company opted for virtualization of storage. Explaining the need for storage virtualization, U Nedunchezhiyan, Senior Manager ICT (Infrastructure), Bengaluru International Airport shares, "Data growth is more in the unstructured environment like charts and drawings. Our data is growing and will continue its growth. But the main thing was our inability to provision it." Hence, BIAL took the decision to virtualize storage for utilization of thin-provisioning.

The company has its primary data center and disaster recovery (DR) at the airport itself. There are about 60 servers of heterogeneous nature (varying from Windows to UNIX) that host different applications. These servers are spread across two data centers. Predominantly the server make is of HP Proliant, HP 9000, HP Integrity, Dell and blade servers from IBM.

Currently, BIAL has gone with Hitachi for virtualization of its storage infrastructure. Earlier, it had been using HP EVA (Enterprise Virtual Array) storage. Giving reasons for going in for virtualization of storage, Arun S, the senior manager of ICT systems for BIAL states, "Analysis of major storage vendors was conducted, and our needs were put in front of them. The main thing lacking in our storage was technology like thin-provisioning. Hence we took a long time to finalize the vendor." After varied considerations, they decided on Hitachi Data Systems for virtualization of storage. Utilizing the virtualization engine, BIAL is able to virtualize other storage systems as well.

Apart from the thin-provisioning advantage, another reason for BIAL to go in for virtualization of storage was to get out of vendor lock-in. Now it could go in for virtualization of storage as well as retain the existing storage. It wanted to use the existing storage for non-critical applications, and decided to utilize virtualization of storage for critical ones.

Earlier, when BIAL had not gone in for virtualization of storage, all of its storage was fiber channel-based. However, after opting for virtualization of storage, it has shifted to SAS (Serial Attached SCSI) and SATA (Serial ATA) based storage. As Nedunchezhiyan reasons, "This shift decreases footprint as well as cost to a great extent."

With the existing storage getting outdated, SAS-based storage was preferred for critical data. BIAL's old storage had a capacity of 15 TB. With virtualization of storage, it has become 50 TB. BIAL has gone in for an in-band approach to virtualization of storage. Right now, the company uses tape-based backup, but it plans to move soon to disk-based backup.



Download this free guide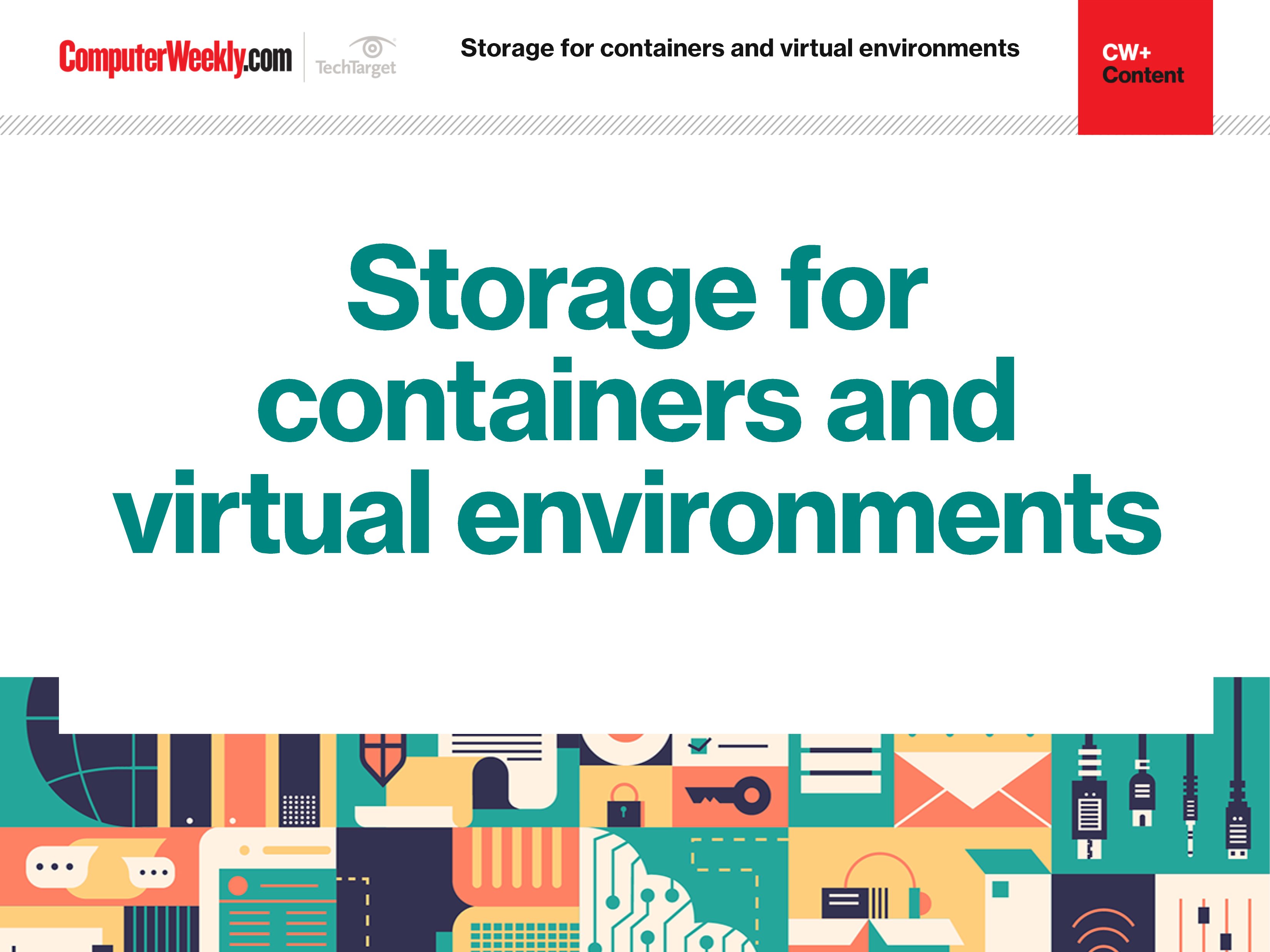 Top tips for managing storage in a virtual server environment
Get a complete run-through of the main choices in data storage for containers, look at the essentials of virtual server storage and learn about storage performance in virtual server and desktop environments.
By submitting your personal information, you agree that TechTarget and its partners may contact you regarding relevant content, products and special offers.
You also agree that your personal information may be transferred and processed in the United States, and that you have read and agree to the Terms of Use and the Privacy Policy.
Our data is growing and will continue its growth. But the main thing was our inability to provision it.
U Nedunchezhiyan
Senior Manager ICT (Infrastructure)Bengaluru International Airport
According to BIAL, thin-provisioning, decrease of footprint, and reduction of costs are the clear benefits of virtualization of storage. But equally important is the choice for interoperability that storage virtualization offers. Arun S informs, "The major thing to look out for is system interoperability. What is your existing infrastructure like? Is an OS or an application meant for a particular storage? These are the questions that need to be looked at."

Apart from this, issues like whether an extra license is required and does it need a reboot have to be considered while going in for virtualization of storage. Before BIAL moved to storage virtualization, it ensured that everything was operating smoothly. The company had to be very cautious about nothing impacting the airport operations. Hence, even the smallest update was meticulously planned.

The Bengaluru airport is still on its expansion spree and it may require more dynamic changes in the future. But with solutions such as storage virtualization, this does not seem to be a difficult task.

Read more on Virtualisation and storage