VMware coaxes SMBs with low-cost management tool
SMBs that have downloaded VMware Server for free now have the option of buying a low-cost virtualization management product from VMware.
A free downloadable version of its virtualization software has proven so popular among small and midsized businesses (SMBs) that VMware Inc. says it will offer a new virtualization management product -- with support -- for $1,500.

Last July, the Palo Alto, Calif.-based server virtualization vendor made its entry-level product, VMware Server, available on its Web site. The free software has been downloaded 1.2 million times. Seventy percent of those downloads were by SMBs.

Download this free guide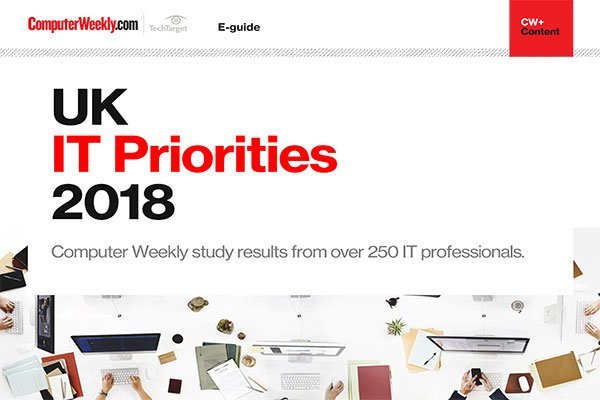 UK IT Priorities 2018 survey results
Download this e-guide to discover the results of our 2018 UK IT Priorities survey, where IT leaders shared with us what they are going to be investing in over the coming 12 months.
By submitting your personal information, you agree that TechTarget and its partners may contact you regarding relevant content, products and special offers.
You also agree that your personal information may be transferred and processed in the United States, and that you have read and agree to the Terms of Use and the Privacy Policy.
There's such a reluctance to go with virtualization from a lack of first-hand experience with it.
Jim Jones
network administratorWTC Communications Inc.
VMware Server allows businesses to partition their physical servers into multiple virtual machines (VMs). These virtual machines allow companies to run multiple applications on fewer physical machines. VMware Server came with no support, but businesses could purchase support from a vendor.

Ben Matheson, VMware's director of product management and marketing, said the newest product, dubbed VirtualCenter, will give SMBs improved centralized management capabilities for their virtual servers.

Charles King, principal analyst at Pund-IT Research in Hayward, Calif., said VMware's new SMB bundle is "basically a management package that aims to take a lot of the headaches out of the management of multiple virtual machines."

King said small businesses that are using VMware Server to correct or condense workloads for a handful of applications run on network servers or email servers have an easy time managing their virtual machines. However, SMBs that are trying to manage transactions more efficiently by bringing VMs online and offline have a hard time. He said SMBs that want to use virtualization to run their IT infrastructures more efficiently are finding the task too complex with just the VMware Server product.

Jim Jones, network administrator at WTC Communications Inc., a small telecommunications company in Wamego, Kan., purchased VMware software in 2005 and used it to reduce his physical server environment from 15 machines to three. He invested in some of VMware's enterprise-class management technologies, such as VMotion, software that automatically moves applications from one virtual machine to another according to workload, long before the company conceived of this new SMB product.

Jones said the new management bundle should encourage SMBs with real server management issues to look to virtualization.

"There's such a reluctance to go with virtualization from a lack of first-hand experience with it," Jones said. "I think most PC guys are reluctant to put their infrastructure on it because it's just new to them."

Jones said his company recently installed video surveillance in its building. Deploying the application to manage the cameras was made much easier by virtualization.

"We threw it out there on a virtual machine to see how it does," Jones said. "The CPU utilization for this software is PC-level, 200 MHz. To buy a machine just for that, to have it take up space on a rack, network ports, power, UPS and cooling -- it's just one more thing creating heat in the computer room. It took nothing to put it on a virtual machine. We didn't have to order a [physical] machine. We didn't have to wait a week for it to come. We didn't have to strip off all the crappy stuff that comes with PCs. We had it running in just an hour and a half."

Matheson said the biggest barrier to SMB adoption of virtualization is awareness. He said VMware made its server technology available for free last year in order to help SMBs understand the value the technology offers and how easy it is to "get on board."

"Most SMBs don't have this centralized monitoring product because it's fairly complex and expensive," Matheson said of VirtualCenter. "This gives them a single pane of glass view of their entire IT infrastructure, of all their servers and the virtual machines running on those servers."

Matheson said the management technology will also allow SMBs to rapidly provision virtual servers. "IT can create a series of templates. They can preconfigure all these virtual machines. When they need to roll out a new workload, they can just pick that image or virtual machine from a catalog and tell the system which host machine they want to place it on. This is going be a lot faster than deploying a physical server. We can shrink provisioning down from several days to several hours."

Let us know what you think about the story; email: Shamus McGillicuddy, News Writer
Read more on IT for small and medium-sized enterprises (SME)