RSA 2011: Art Coviello champions trust in cloud computing in executive chairman role
EMC's promotion of Art Coviello to the role of executive chairman of security division at RSA, will enable him to champion trust in cloud computing.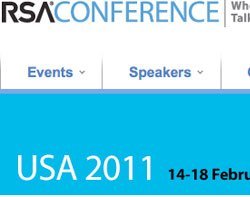 EMC's promotion of Art Coviello to the role of executive chairman of security division at RSA, will enable him to champion trust in cloud computing.

Download this free guide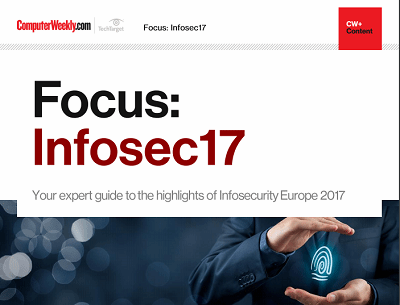 From forensic cyber to encryption: InfoSec17
Security technologist Bruce Schneier's insights and warnings around the regulation of IoT security and forensic cyber psychologist Mary Aiken's comments around the tensions between encryption and state security were the top highlights of the keynote presentations at Infosecurity Europe 2017 in London.
By submitting your personal information, you agree that TechTarget and its partners may contact you regarding relevant content, products and special offers.
You also agree that your personal information may be transferred and processed in the United States, and that you have read and agree to the Terms of Use and the Privacy Policy.
"It's the best job in my life," Art Coviello told journalists at RSA Conference 2011 in San Francisco.
RSA's chief operating officer Tom Heiser will step into Coviello's former role of company president.
"The changes are part of the ongoing succession plan that was set out about a year ago," said Coviello.
In the coming year, Tom Heiser is set to turn into reality RSA's strategy of integrating its authentication, security management and cloud and virtualisation services businesses.
"My job is to operationalise that strategy and ensure we have a good go-to market engine," he told Computer Weekly.
From a customer point of view, he would oversee even better integration between RSA's products, as well as internal innovation, he said.
"Customers should look out for five tracks of internal innovation in the coming months. I am excited about the coming organic growth within the company," said Heiser.
Coviello said his new role would mean that, although he will continue to take an active role in the running of the company, it will free him up to spend more time with customers and think about strategy.
RSA's newly-unveiled Cloud Trust Authority (CTA) services, which manage relationships between organisations and cloud providers, is essentially part of a broader EMC strategy, according to Heiser.
Organisations want the same visibility and control over their cloud-enabled services as they have for internal systems and processes, said Tom Corn, chief strategy officer at RSA.
"The CTA will bundle services aimed at solving that problem, so businesses do not have to rely on the promises of the cloud service providers," Tom Corn said.
Coviello, who continues in his role as executive vice-president of EMC, said his new role within RSA will also give him more time to look at potential mergers and acquisitions.
RSA is not likely to expand beyond its three core businesses of identity, data protection and security management, he said.
"You want to be very good at a few things, rather than trying to do everything less well," he said.
But according to Coviello, RSA may well make further acquisitions around virtualisation, governance and automation of analytics to bolster the security management business.
"We will look for anything that will help us in virtualisation and the cloud," said Coviello.
RSA will also continue to build partnerships. "I believe firmly in the ecosystem approach, and we have the confidence to open up our products and allow others to participate," he said.
Read more on IT risk management