Defence Minister Nick Harvey calls for international cybersecurity laws
Armed forces minister Nick Harvey has called for governments across the world to establish laws governing cyberspace and how it is used.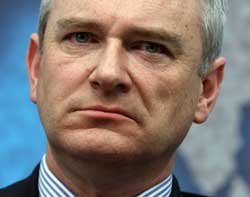 Armed forces minister Nick Harvey has called for governments across the world to establish laws governing cyberspace and how it is used.
In a speech to international affairs think-tank Chatham House in London, he said it was only a matter of time before terrorists begin to use cyber space more systematically, not just as a tool for their own organisation, but as a method of attack, according to BBC News.

Download this free guide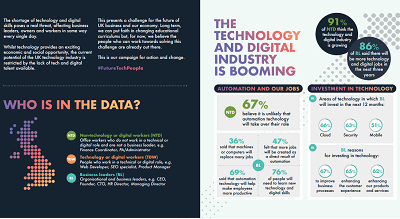 Infographic: How to future-proof UK technology
There is no doubt that the technology industry is booming right now, bringing with it exciting social and economic opportunities. However, there is a real fear that the UK industry may be stunted due to the lack of talent available. This e-guide helps to break down the future fears and expectations of dozens of business leaders and tech workers.
The recently published Strategic Defence and Security Review identified cyber attacks as a top threat to the UK, alongside terrorism, and followed revelations by GCHQ head Iain Lobban that 1,000 malicious e-mails a month were being targeted at government computer networks.
Harvey said the consequences of a cyber attack against the country's critical infrastructure could be "catastrophic", and the fact that cyber security has been identified as one of the top national security threats for the UK over the next five years indicated both the likelihood of such an attack and the level of impact.
The UK government has pledged to spend £650m in the next four years on a National Cyber Security Programme to protect individuals and the national infrastructure from cyber attacks.
Harvey spelled out his belief that the threat was real and the government must work with industry and academia to combat it.
Pamela Cawthorn, Dell Services innovation lead for cyber security, said with 10 million computers being infected with malware every day governments and private industry need to work together to develop an international framework to protect against an ever-growing system of botnets.
"Collaboration is needed to do this in a way that keeps our global information central nervous system intact and secure," she said.
There is a need to have more global participation on the planning of the next generation infrastructure, said Cawthorn, to address the changes that will affect the Internet usage in years to come.
"As more and more developing world economies connect to this central nervous system, we need to ensure that the existing users and consumers as well as the new participants do so without the risk of losing personal assets," she said.
Read more on IT legislation and regulation