Government sacks supplier for £750m e-Borders contract
The government has sacked the supplier responsible for delivering the £750m e-Borders contract, due to serious concerns about the running of the much-delayed programme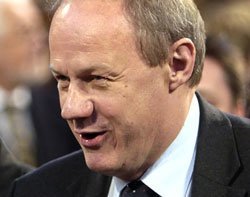 The government has sacked the supplier responsible for delivering the £750m e-Borders contract, due to serious concerns about the running of the much-delayed programme.

Download this free guide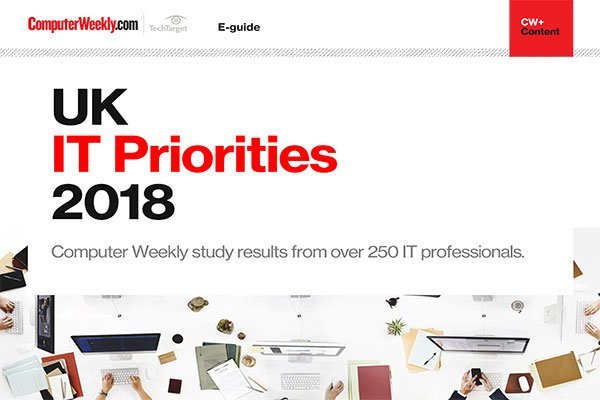 UK IT Priorities 2018 survey results
Download this e-guide to discover the results of our 2018 UK IT Priorities survey, where IT leaders shared with us what they are going to be investing in over the coming 12 months.
By submitting your personal information, you agree that TechTarget and its partners may contact you regarding relevant content, products and special offers.
You also agree that your personal information may be transferred and processed in the United States, and that you have read and agree to the Terms of Use and the Privacy Policy.
Immigration minister Damian Green said in a written statement to Parliament that Raytheon Systems has been in breach of contract since July 2009 and extensive negotiations had failed to produce a resolution.
Raytheon will be replaced by a new supplier "as a matter of urgency".
E-Borders is designed to track the movement of people in and out of the UK's borders, and will involve checks being made against incoming passengers at their point of embarkation to see if they are on police and security watchlists.
The system would also require integration with transport infrastructure, including firms running airlines and ports.
The project was initiated by the Labour government, but has always been supported by the Tories. Green said it remains a priority for the new coalition administration.
The decision was taken by home secretary Theresa May, although the project had been examined by the Efficiency Reform Group (ERG), set up in the Cabinet Office to review the progress and budgets for major projects. Green said ERG found that, "the history of the programme was a succession of missed milestones coupled with issues of quality." The ERG is looking at many large IT programmes across Whitehall, and this is the first to be targeted for such radical changes.
Since e-Borders began in 2007 £188m has been spent from the £750m deal. Key parts of the system are running over 12-months late and Green said the government has no confidence in Raytheon's ability to address the situation.
"It has been clear for some time that the way the existing programme was developing gave rise to serious concern. Over recent weeks we have been examining the progress of the programme and it has been extremely disappointing.
"While some elements have been delivered, they have not been delivered on time. Delivery of the next critical parts of the programme are already running at least 12 months late," said Green.
"The decision has not been taken lightly, but after much consideration. We will now seek alternative providers to secure the key benefits that the contract has so far been unable to deliver. This work will be undertaken as a matter of urgency."
Some parts of the programme have been delivered, including:
software for the collection of data in advance of travel and its subsequent storage
technology to enable transport carriers to feed information into a central hub
a National Border Targeting Centre which opened earlier this year.
E-Borders is unlikely to be the only IT programme targeted by the ERG.
"The e-Borders programme remains a priority. The termination of this contract does not change this. The government is determined to get value for money from its major contracts, and requires the highest standard of performance to be delivered," said Green.
According to reports, Raytheon's sub-contractors on the project, which include Detica, Qinetiq, Serco and Accenture, will also be replaced.
Computer Weekly says:
The government is certainly baring its teeth towards IT suppliers.
Sometimes it really is the best decision to accept that there is a problem and call a project or a contract to a halt, even if it means red faces and close scrutiny of wasted spending. After all, there would be a lot more wasted spending if the project is still struggling along in a few years' time.
The government's hard line on IT suppliers is a welcome move.
Click here to read more of this opinion on The Editor's Blog.
Read more on IT outsourcing