Women's networks: Shining beacon or positive discrimination?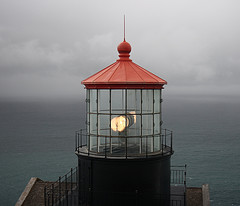 Diversity, quotas, positive discrimination – all these areas can be rather controversial. Another topic that ties into this mix is that of women's networks.
Whilst for many they represent a shining beacon of progress for gender diversity in the workplace, others feel that the organisations setting up these support networks for their staff aren't actually helping.
Someone that falls into the latter group is Avivah Wittenberg-Cox, who says that internal women's networks are "counterproductive" and "marginalise women within companies and reinforce the idea that women need help" according to this article in the Sunday Times.
This may be one way of looking at it, but it could also be argued that these networks actually make women feel more supported, united and as a result happier in their jobs and more confident. This is especially true when it comes to organisations that are very male dominated, which is common in technology.
With some women being the only females in their teams, I don't think it's unreasonable to say that women do need help and support from time to time. Surely anything that may encourage more women into a company and that makes its staff feel more supported and powerful should be celebrated?
Do you belong to an internal women's network? Have you found them counterproductive or a useful addition to the workplace?
Image used via Flickr courtesy of John Loo under Creative Commons Licensing.