The diverse roles for women in IT: Video interview with Susanne Dansey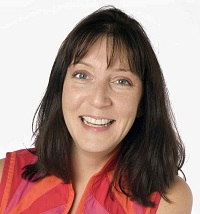 This is a guest blog from Katrina Collier, speaker, trainer & writer on social media in recruitment at Winning Impression; passionate about direct sourcing, attracting more women into IT, and combatting the techie shortage.
Continuing our series showcasing the diverse roles available to women within the IT industry, Katrina Collier, speaker, trainer and writer on social media in recruitment, speaks with Susanne Dansey, managing director of Purple Cow Ideas Management. Founded in 2009, Purple Cow Ideas Management helps technology organisations rework their businesses to build, deliver, and enhance their customer relationships in order to improve sales and business sustainability.
Susanne explains why she was drawn to IT, why she enjoys it, and shares what can be done to attract more women to the industry.
The organisations and charities Susanne Dansey mentions are:
Young Enterprise http://www.young-enterprise.org.uk/
Stemnet http://www.stemnet.org.uk/
If you'd like to be interviewed for this series or have any suggestions of who Katrina Collier should interview, please drop her a line at [email protected].