Not failing to recruit but failing to attract women to the IT sector
This is a guest blog from Nancy Hammervik, senior vice president, Industry Relations, at CompTIA.
With the recent IET survey showing that just 3% of IT engineers are women, many commentators will predictably place the blame on technology companies for failing to recruit enough women.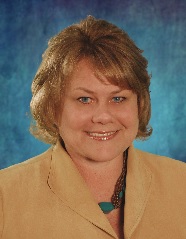 This is not getting to the root of the problem. It's not that IT industry dinosaurs do not want to recruit women. It's that we are collectively failing to attract enough women to embark on IT careers in the first place. In a recent CompTIA survey only 15% of 12-15 year old girls said they wanted to have a career in IT.
The principle barrier is a false image of what the IT profession is like. Many girls still perceive IT as too 'male' and too maths and science-oriented; a dull, desk-bound world of keyboards, codes and algorithms, embodied by the stereotype of the IT professional as a 'geek in a basement'.
The IT industry has to do a better job of articulating what a career in IT really entails. Many young women have no idea that there are an array of exciting people-focused careers in IT, from project coordinators and managers to marketing consultants and trainers.
You can combine your interest in technology with another passion – entertainment, fashion, sports, education, government, retail and many other industries. IT careers are often about managing people, communicating your work and its business impact to stakeholders and engaging new customers. Even in cybersecurity, one of the roles that instantly conjures up an image of geeky hackers staring at lines of code, many companies are now looking for people with degrees in psychology rather than computing, because getting inside the mind of a hacker can be as important as cracking a code. In a 'connected world' where we are communicating with more people online than ever before, IT is now much more about people than about programmes.
Stereotypes begin early and we need to reach girls at school age with the message that IT is an exciting career for women. The industry needs to champion successful women as positive role models to publicise the achievements of women in technology and raise awareness of the wide variety of opportunities open to women.
CompTIA's Advancing Women in IT Community, made up of IT industry leaders both women and men, is helping to improve the image of IT as an exciting career for young women and providing the know-how and skills to pursue it.
We recently launched a new set of resources as part of our 'Dream IT' initiative, equipping supporters to go into their communities and schools and speak directly with women and girls about careers in technology. Through our networking events, workshops, school outreach and free educational tools, we aim to reach 10,000 young women with the message that IT is a great career by the end of 2014.
With recent reports highlighting a growing talent shortfall across the industry, we urgently need to shake off the old stereotypes. The global 'IT skills gap' and the lack of women entering the profession shows that the industry may have done a great job of selling its technology but it has yet to do a great job of selling itself. By working together we can change that.